Vegas and WSOP 2015 – I won in cash games, lost in tournaments and won in partying…
This year I stayed in Vegas for eight weeks which is much longer than ever before. I had time to play a lot of live cash and to party much more this summer between and after the WSOP tournaments. To make a short summary of this years' Vegas adventure; I won in cash games, lost in tournaments but won in partying…
I played nine WSOP events in total but only made one cash. I won't bore you with too many bad beats or cooler stories but just mention that I had great stacks Day 2 in four more tournies but busted all before the money. A nasty bad beat in the Main Event was especially painful.

Main Event
When it was time for WSOP Main Event I was really prepared for a poker marathon and to make a big cash. I started out losing a few pots, one with KK and was down to 22k from 30k starting stack. Then I won the following hand;
Utg open raised 500, I 3bet to 1600 on the button with JJ, and an older gentleman on big blind popped it up to 4,1k. I had noticed that this gentleman min 3bet pre flop earlier with AA so I took that out of his range and decided to 5 bet to 7,1k. He looked very frustrated but finally called.
The flop was A Q 8 and we both checked. Turn was a 5 and we both checked again. River came a 3, he insta checked and I felt that that he didn't like the board and was weak. Checking too quickly is a mistake a lot of amateurs do. I bet the river and he immediately folded. I was back up to 31k and later finished Day 1 with a 42k stack, 85bb's.
Day 2 started winning several hands and I was up to 70k. Then suddenly the turning point came and I started to lose every single hand late in the afternoon. Right before the dinner with 100/800/1600 blinds, I got my 40k stack in with AK vs AQ all in preflop – Sweet! But not so sweet when the three outer came on the flop.

Cash Games
Good thing I had plenty of time to spend at the juicy cash games at Bellagio and Venetian. I played live cash games with much better results. They are so much softer than what you are used to playing online. Being mainly a cash game player, live cash games in Vegas is a true paradise for me. Believe it or not but after only four days back in Sweden I have already booked my next flight back to Vegas in September to play even more live cash games and build more nice chip castles at the tables.

Partying
Beside poker I've had a great time with friends. Been partying pretty hard this Summer, visited like 8-10 different night clubs and enjoyed soo much delicious food. In Vegas it's difficult not to have a nice time.
A friend was getting married and we went on a Bachelorette, to a male strip club which was an odd and very embarrassing experience.
New favourites are beer-pong at Linq hotel where we spent six evenings and had Rib Eyes at favourite Restaurant O'Sheas after. Other nights we went to Omnia and XS which are my two favourite night clubs In Vegas right now. Marquee is also really good. Especially tasty is to finish with a peperoni pizza at 'Secret Pizza' on the third floor in Cosmopolitan 4 o'clock in the morning…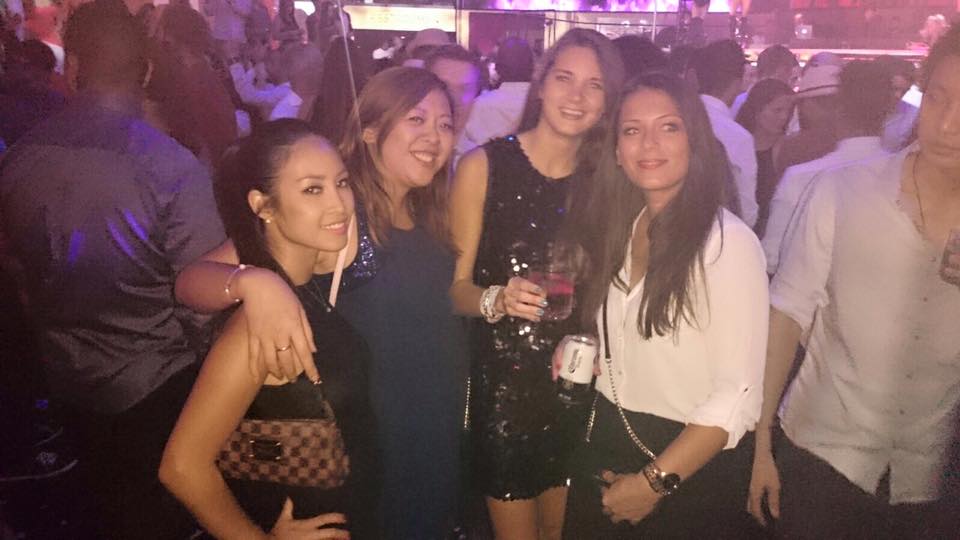 Sweden
Now I'm planning to spend some quality time with my family and go out sailing some days on the Swedish west coast. I love to travel, play poker and party but I can't deny that nothing beats spending time with the family sailing in the lovely Swedish archipelago.
After recharging my batteries it'soon time for next big live tournament. EPT Barcelona is back and that's another of my favourite stops of the year. Until then I will be grinding online on 888poker. See you guys at the tables!