The Battle of Malta – A Mind Game
I'm now back from Malta, the beautiful little country where we soon will have our new apartment finished. Our apartment is located next to the Portomaso Casino where this tournament , Pokerlistings €550 Battle of Malta, was arranged. Considering the quite small buy in it was still good value with 888 entrants of very mixed quality also including good players like Daniel "Jungleman"Cates, Max "AltiFc" Altergott", Sam Holden, and Kara Scott.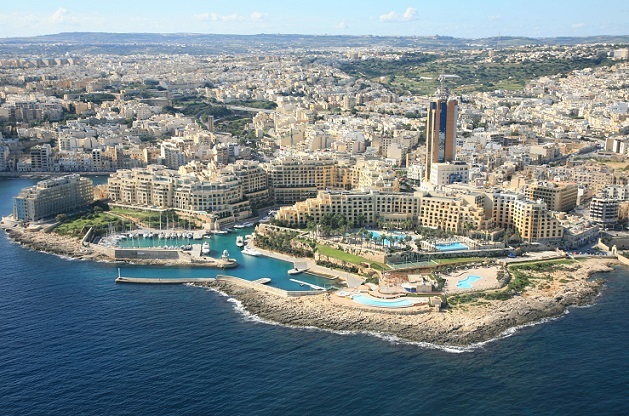 I had a good start Day 1b, with a couple of donators at my table. From the 20K starting stack I went up to 36K after getting fully paid with KK and winning some other small pots.
Blinds 25/200/400
Utg raised 800 and I just called with KThh and a middle aged guy on sb called too. The flop was 2s6s6 and sb and utg checked. I cbet 1,4K and middle aged guy 3-bet to 3,1K. It felt like he didn't believe me and wasn't strong at all so I 4-bet to 5K. He quickly folded and I was up to around 40k.
I got more and more respect and started to play a wider range. With Blinds 50/300/600 I raised 1,3K with Q4cc in mp and an English guy called on bb. The flop came KT3, he checked, I c-bet small 1,2K, he looked confused and called. Turn was 8, he checked again, I bet 2,8K and he grabbed his chips, counted and 3-bet to 6,1K. I decided to float and called pretty quickly. River came K, he checked so I bet out 7,5K. He snap folded and I won an 18K pot with Q high. Up to 60K.
I made another bluff with the blinds 100/400/800. I open raised 1,8K on the button with K9 and bb 3bet to 5,5K. It felt he wasn't very strong so I decided to see a flop in position. The flop was QJ3 rainbow. He checked, I c-bet 5,2K and he check raised to 13K. At this point I was very suspicious. He had around 25K behind after his 3-bet. If he had an over pocket pair he would most likely bet out on the flop. With a set he would just flat my c-bet with his chip stack. I 4bet him all in. He folded quickly and won a 26K pot with K high without showing my cards.
Battle of the blinds – 100/500/1000. A while later I saw AK on bb. Everyone folded to sb and he limped. I threw in 3,5K and he called. He then donk bet big 5,5K on the Flop K22 which looked a little fishy. I quickly 3-bet to 13K to make it look like a bluff. He shuffled his chips, stared at me and came to the conclusion to not believe and 4-bet to 25k with only 18K behind. I put him all in and he folded. Up to around 90K. I won some other small pots uncontested and was soon up to around 100K.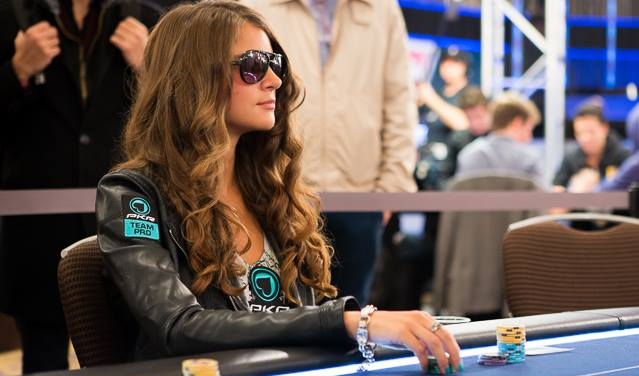 Then I changed table and my luck turned. I lost a pot with JJ in a 3-bet pot on 2295 board where I folded on the turn after a check raise on the flop and a big bet on the turn. If I called I was putting a big part of my stack in the middle and I would have to call a very big bet/possibly all in on the river. He was bluffing or had me beaten. I folded and asked him to show his cards. Yes please show KK or the bluff, I said. He showed AQ, indeed a bluff. /sigh. But all information is good information.
100/600/1200
Then I got QQ on sb. Utg raised 3K and another middle aged guy on the button raised 6,1K a very small 3-bet. I 4-bet to 13,5K. He very quickly threw in all his chips well covering me. I remembered I saw him do the exactly same move with AA vs another guy just when I had arrived at the table. I had around 55K behind at this point, (50bbs). It felt like AA/KK or AK. I was thinking if he had JJ he would have at least given it a few more seconds before putting almost his whole stack in the middle after a cold 4bet from a girl. I came to the conclusion he made that very big 5-bet to make it look like AK ( as he had done in a hand earlier with AA). I folded and this time showed him QQ. He looked a bit tilted. He said " Wow very good fold. I had Aces."
I lost another 10k in small pots and nearly half my stack was gone after the last two levels. I still finished the day 1b on 63K and was ready for Day 2. We were 251/888 players left and avg. stack 70K.
Then Day 2 I had hopes to double up quite early but instead busted in the second level of the day. First I lost most of my chips with AK<22 then short stacked with AT<AK I had to leave the tournament.
We went to Pokerlistings party in the evening for some drinks and chat with the organizers of the tournament and some other nice players. Then we stayed a couple of days by the pool and also continue planning for the furnishing of our new home in Malta. A nice warming up before the adventures next week in London where I will play three big tournaments.