Spring Poker Week Main event 2013
I have very good memories from this event, one of the few I play in my home town. When I played it 2010 I had just turned 20 and signed with PKR as the first female Pro. I finale tabled and was in second place, flipping with AK vs QQ for a huge chip lead, but instead came fourth. Planning to bink it this year instead.
This year my boyfriend Luca and my brother Fredrik joined me to Casino Cosmopol. We played day 1 yesterday and they both were really unlucky and busted after a couple of coolers each. Fredrik was at one point top 5 with 115K but after QQ vs KK and a flush vs a full house I was alone representing our family.
I won some pots early but after a little bad beat with KK vs A7 and then being totally card dry I struggled as pretty short for hours. My patience was finally rewarded and I had a rush the last levels. Won a good pott with QJ and trapping with AA, and some lucky flips I climbed from 11 BB's up to a good position heading into Day 2 with 130K (avg 97K) and 38/124 players left. Played with Jonatan Hellman at my the whole day yesterday, nice guy who made 28th in WSOP ME last summer.
Not a very big tournament with a buy-in of $900 but a first place would still mean a nice $27K payday. We continue today at 3PM, only 5 min distance from where I live so comfortable.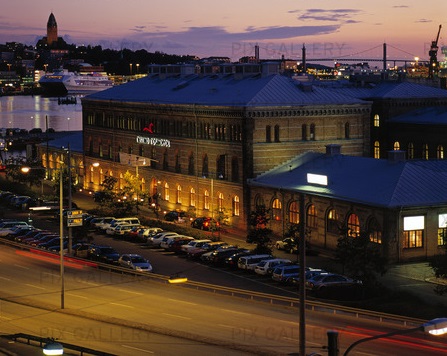 Day 2
After a very cold start bleeding down to 65K which was half my starting stack today, I doubled up with 44 vs AK. After that I had a good day constantly growing my stack with player after player busting. I think I sent five guys incl. "the bubble boy" to the rail myself today. My first table was a dream table with several funny donkeys and even though the next table was a little tougher I was lucky to have position on the two best players.
We also had some nice entertainment at the tables especially by a middle aged guy who looked like a homeless bum with a cigarett behind his ear and a dirty blanket over his shoulders. He limped utg with 10 bb's, folded and proudly showed A5. Then he blinded down to 5 bb's and again showed an A when he folded on the BB. A few hands later he doubled up with AA vs AT saying "Finally, been waiting for this hand the whole day" After that this funny guy bad beat the good players incl. me over and over again before finally busting in 8th place. It was hilarious to watch how he tilted everyone. Solid players went "You suck" "How can you be here, you can't play poker" "Impossible to play worse"
I won a big pot with Kh9 when button limped 5K, I made it 20K and he called. Jh95h came on the flop, I checked and he over bet the pot 55K. The way he bet and acted made me feel he didn't want to get called. I studied him and he looked very uncomfortable. I shoved 170K, and he tank folded saying he folded a J and that he put me on a monster.
I had climbed up to second place when a little setback came in a pot, where Mats Iremark, a legendary Swedish poker player, shoved pre flop. He was quite short and rivered me with a five and his 55>my QQ. I lost a big chunk there and had to rebuild. 5 minutes later my luck came back and I won 120K with AJ > KK busting a shorty.
On the bubble with Qh9h on bb, btn opened, sb called, and I considered squeezing but called instead. The flop came 8h9Th giving me a very nice looking hand. SB checked, I checked followed by a contbet from btn. I check raised and put him all in and got a loose call from him on the bubble with 78ss, I held and picked up the nice 300K pot.
I clashed a lot with Mohamad "the Terrorist" Kowassarie during the day having the seats next to each other. I 3bet him a lot and also won a big pot the last level where he folded to my big bet on the river. I was very card dry on the final table but felt I had respect and could steal uncontested a lot.
Bagged 634K (avg 620) for day 3 and 6 players left.