Sorbet skiing, party and a little poker
EPT Snowfest in Hinterglemmm is over. Stayed at a super nice hotel close to the slopes and just 100 meters from the casino. Close to everything important and very comfortable. … just as I want it. Came there the day before the tournament and had a beautiful sunny day of skiing with my two brothers.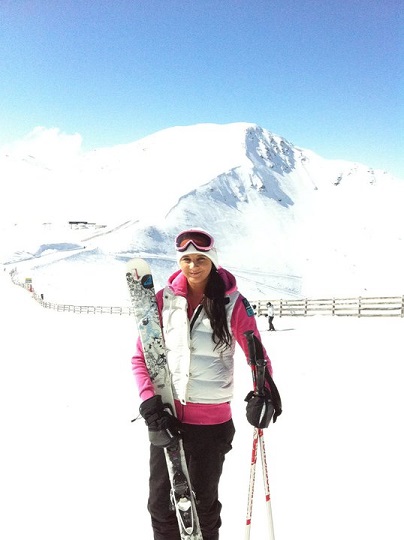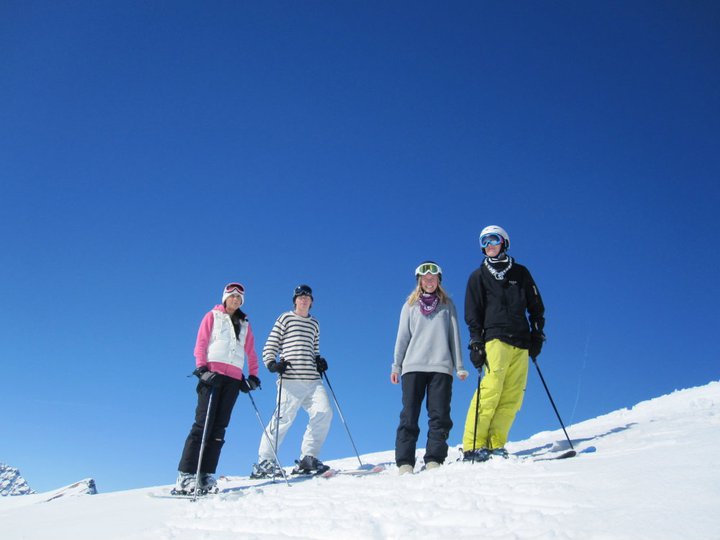 In the evening, I met James Sudworth and Vladimir Geshkenbein. We had an awesome steak and few beers before we went to the casino and regged for the Main Event, Day 1B.
Day 1 was a really tough poker day. I built my stack stable during the day but was later forced to make a few major folds where I lost much of my stack. Biggest hit was with AQ top, Qh Jh 5 on the flop. A tight guy called my 75% bet both on the flop and turn. On the river came A for top two pair and he made a big check raise … .. bluff or a better hand, maybe straight … no probably set. Crying fold and no good run all day which ended with only 11 bb left. I later realized what was wrong .. had forgotten my favorite sunglasses at home in Sweden …!!
Was ready for a big rush the second day and thought deeply about to putting on my pink ski goggles but did not do it and only because of that I busted early Day 2 … incredibly disappointed because I was sure to go deep in the money. I've realized that I'm always sure to do it and also shocked every time I bust. … Really do not know if it is a good or bad sign.
When I left the casino it was time for another wonderful sunny day of skiing. A new found American friend, Byron, who literally couldn't ski 10 metres without falling joined and it took years for him to get down the slopes, but he was really nice and very grateful.
Later, all players that were out from the tournament partied the whooooole night. We were, as usual, very few girls among two hundred poker guys so myself, Liv Boeree and one more girl had a long night at the dance floor… Both Anton Wigg and Kevin Stani kept high pace!
The following day led to some soft-skiing and to cheer for teammate Vladimir "Beyne" Geshkenbein at the final table where he had a great show. Although he is only 22 years old, he is always totally cool and today ran over the table with his lucky monkey, vodka lime, hyper-aggressive play and his trash talk. Michael Tureniec was not pleased when his bluff was called down and he was told "There you go, back to Sweden" …That night we celebrated Beynes Euro 390 000 win in the hotel suite!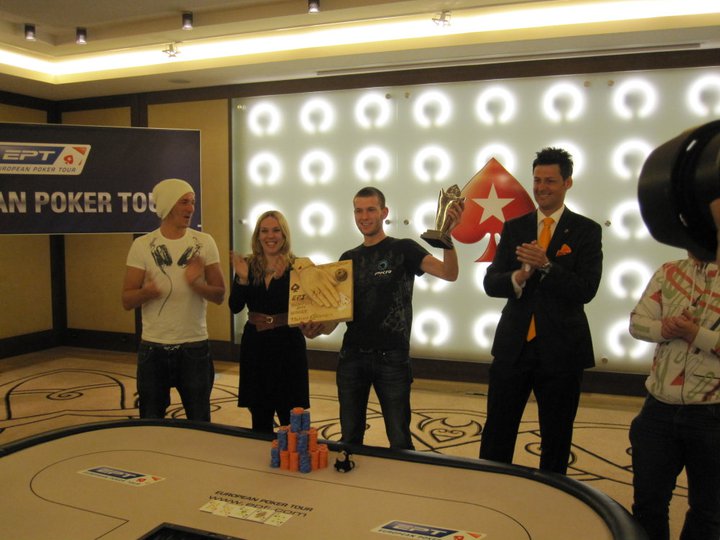 A sunny week in the Alps is over and I have returned to Sweden, back to the online grinding and with a renewed contract as a Team PKR Pro.