Poker and Birthday in Nova Gorica
Checked in at the nice Perla Casino & Hotel in Nova Gorica, Slovenia after a flight via Berlin to Venice and 1,5h car drive. We chilled a little the evening before day 1b started.
I have been on a small online heater lately both in cash games and tournaments with 4 ITM out of 6, finishing with a win in the last one, Welllbets Home game. This means I feel confident and look forward to a deep run also live soon.
There are some really good players but also a lot of Italian fish so the this tournament usually offers good value. Last year the first price was a nice Euro 150K for first price and Euro 100K for the runner up – Luca

There is a good Live Blog and the final table will be televised. Would be great to show up there in PKR colours on Sunday – a nice way to celebrate my birthday!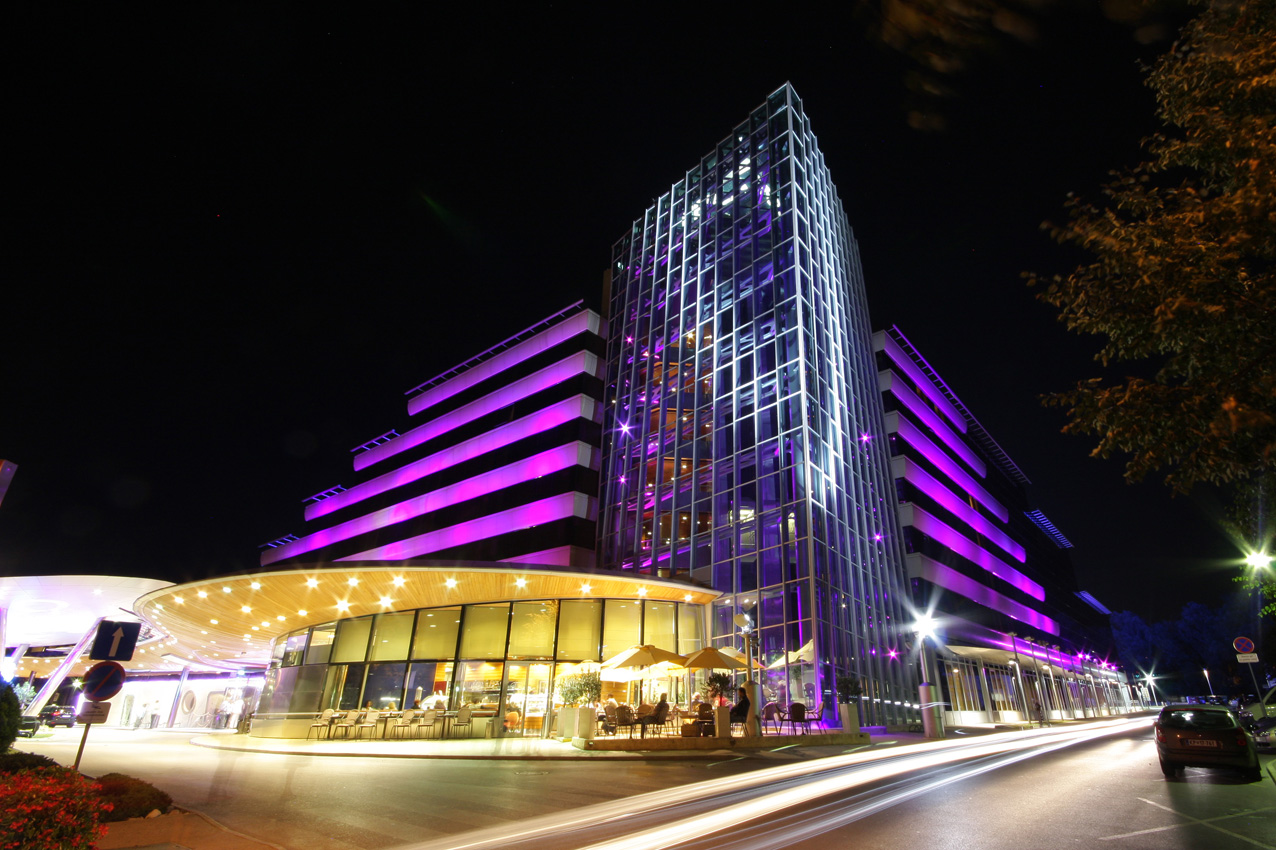 Day 1b
I started to play day 1b with a 25K starting stack on a table full of loose aggressive Italians. It was rewarding in the beginning to play tight as I had decided. With blinds 100/200 I had 66 in ep and just limped, another guy flat called and bb checked it down. Flop came rainbow, bb bet out 500, I popped it up to 1200, and he called. Turn came a , he checked quickly and I bet pot 3K. In these cases it's often good to bet big in order to get maximum value if he has something. He called and we saw an Ace on the river. He mucked to my 6,5K bet and I was up to 35K.
There was a loose young Italian guy playing every hand, making bluffs that were usually called down. Then suddenly he got paid for the nuts. He really put players on tilt but I knew that I could trap him easily if I picked up a good hand or hit the flop. Unfortunately I didn't look down at any premium hands the whole day, no pp over 1010 and no AK.
I stayed patient and managed to keep my stack around 35K with some raises/c-bets. In the 2 last levels of the day, with blinds 50/300/600 my playable hands got resistance from the big stacks after me. I didn't want to make any big bluffs and lost some chips.
There were close to 300 players day 1 a and b and we are around 160 left. I have 25,3K, pretty much the same as my starting stack, going into day 2. Binds will be 100/400/800 when we start so I have around 32bb's. With a rush and maybe a little luck I have good possibilities!
Through to day 2