Enjoying Prague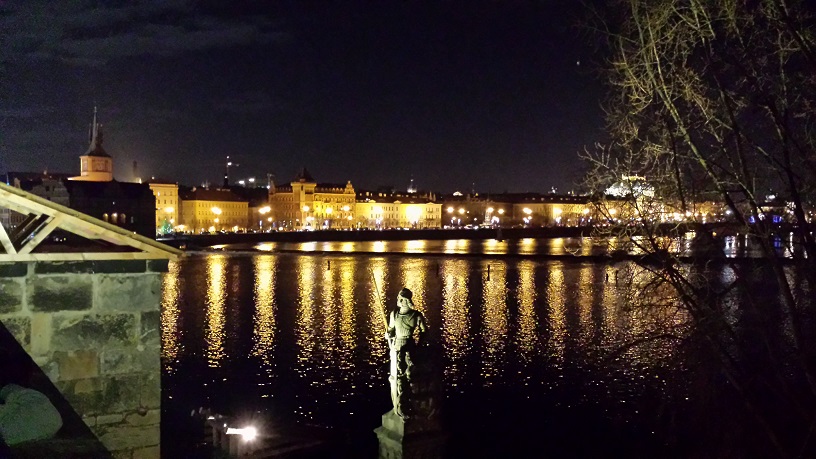 I started Day 2 a bit short with 23.800 (30bb's) and the first level I was going up and down between 26 and 18k. I kept stealing and once raised with AJ, tight sb 3-bet, I folded and he showed me AK. Phew…
Natalie Hof was at my table and then I went all in with KQ and she called with KJ, yess!… but we chopped… I was struggling to find spots for stealing and to find a double up. I kept my stack without any big action or good hands and then the final hand appeared. A shorty went all in mp with 5K (4bb's). I was on the button with A9hh and everyone folded to me. With the 4K ante+blinds in the middle and just two players behind me, I went all in. Bad timing because a guy on bb snap called with AK and I was out.
We stayed four more days in Prague, exploring and enjoying the wonderful city. If you're looking for beautiful places to visit during Christmas I strongly recommend Prague! Wonderful Christmas Markets with lights everywhere. You'll also find very nice Czech Christmas candy, hot wine, sweet bread, crepes, Czech sausage and lots of other delicious local food. It's also nice to see all the historical buildings like the old Castle.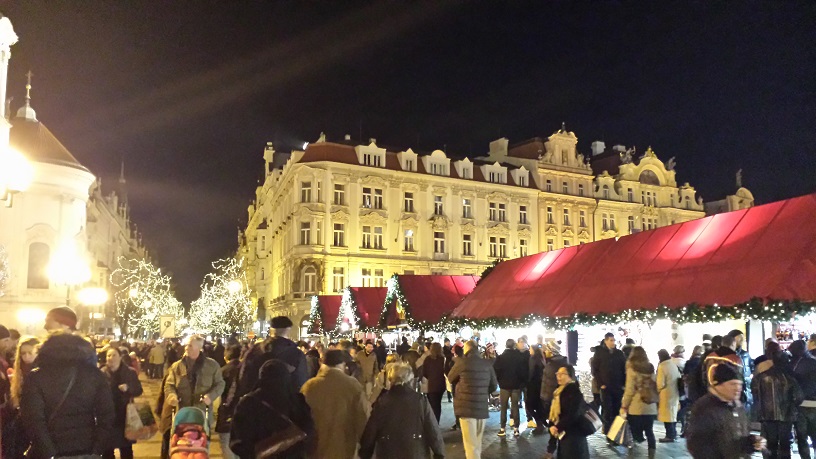 We stayed at Hilton with one of the worst internet connections I've ever experienced. We tried to play online poker one evening but it was impossible.
Now I'm back home in Gothenburg and really look forward to spending a nice time with my family during Christmas with a traditional Swedish Christmas Eve the 24th of December!
It's very exciting to see who will win the Team PKR Pro sponsorship. There is only the Sit'n'go the 29th of December left to play before we know who will be my new Pro colleague for 6 months.
You'll also see me at the CG tables on PKR soon. With a stable internet!
I wish you all a Merry Christmas!