My poker journey 2012
I love to travel and in 2012 I played poker or had vacation in London, Dublin, Nova Gorica, Campione, Paris, Rome, the Bahamas and Miami. With four weeks in Vegas and eight trips between my home in Gothenburg and Luca's place in Sicily, it has been a nice, but busy year.
Tough start
The live poker year started with PKR's WPT Dublin in January. After losing with Aces vs Andy Black's flopped set, and without any hero comeback, I exited the tournament a little too early. After Ireland I left for vacation in the Bahamas with Luca, where I played the PCA Ladies Event. Again I busted with Aces vs a set, ,this time against Vanessa Selbst.
Just after Bahamas, I played IPT San Remo Main Event, but without success after busting with KK vs AA in the first level of the day! Again a bit tough but that's poker.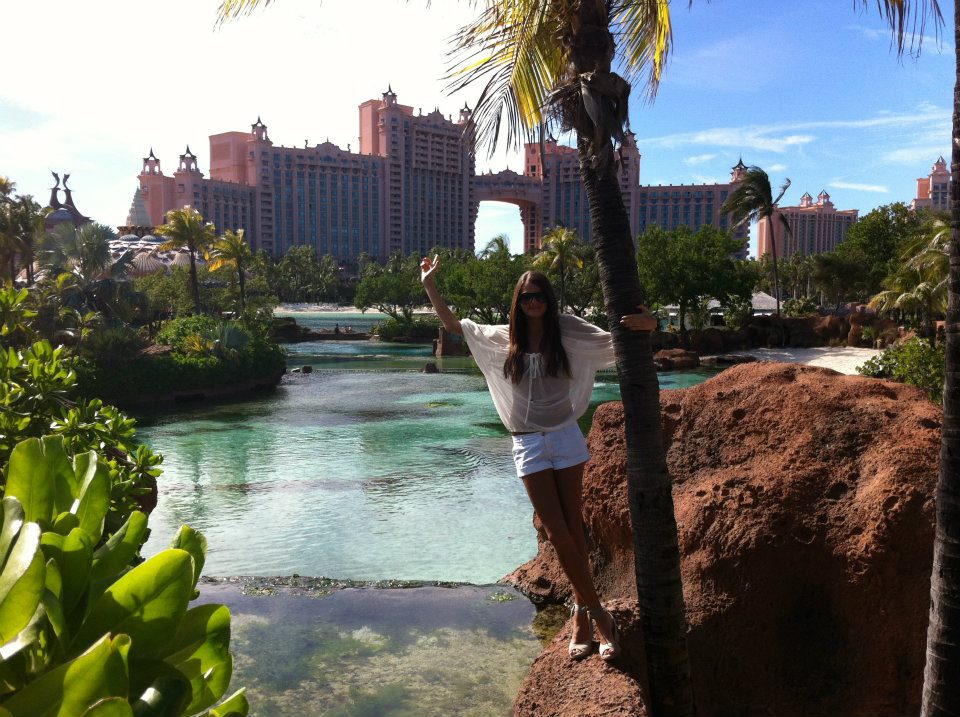 Then I went back home to Gothenburg and grinded online for some weeks. I focused on 6max and played a big volume of hands with a nice profit which felt like a nice compensation for the cold run.
Next to Nova Gorica for the IPT and to celebrate my 22nd birthday. For the first time in my life I felt that I didn't want to become older, 21 felt like the perfect age. When I was 20 last year I couldn't wait for my 21st birthday and to be allowed to go to Vegas. I made day 2 but busted with KQ vs AK, no final table for my birthday.
Vegas
Just like in any other sports or and game, preparing physically and mentally before a big competition is important. An athlete preparing for the the Olympic Games is training, eating well and taking care of his body long before the competition, to peak at the right time. I think this goes for poker too.
Before travelling to Vegas for my second WSOP I prepared by playing many online tournaments the months before. I also studied some extra tournament strategy to be reminded of different things and learnt a few new moves. After a tough start of the live poker year decided that it was time to make some good results.
I registered for nine WSOP events in Vegas but skipped two because they overlapped some other tournaments where I had deep runs. My first goal was to go deep and cash early in one tournament, then go for a really big cash in another. I had some possibilities in the first two events but then in my third – event #46 $2,500 – I made my first ever WSOP cash with $9,000 for a 64th place out of 1,607. After this tournament I also went to cash in the next two events, though busted in the Main Event just before the money on Day 3.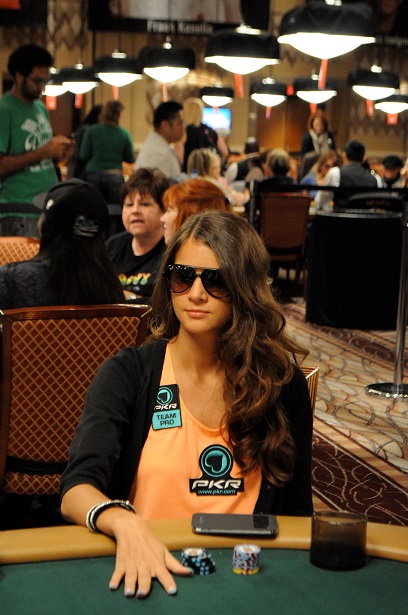 Overall I'm quite happy with my poker at the series. I made three cashes for a total of $26,800 and all in all, it's definitely an improvement on last year. I've learned a lot and I feel comfortable at the tables against the best. Besides playing poker I had a great time in Vegas with Luca, the PKR staff and qualifiers. Make sure to be there next year if you have the chance. PKR knows how to throw a party.
A bad record
I also broke a personal record in Campione at the end of August. The shortest tournament of my career can be summarized like this. Flew to Milan, drove to Switzerland, rented a house for the week, dressed smart, drove to the casino, bought in for €2,200, got dealt the first hand in the tournament, flopped a set, turned a full house, busted to quads. That's live poker and I still love it!
In November I played only my second EPT in San Remo, finishing 30th place as the top female and Swedish player. I felt I played decent poker throughout the tournament. When you are in the middle of it you only want to win and it's easy to forget that you are up against 800 of the best players in the world like Negreanu and Mercier, and that you outlasted 96% of them.
Of course it's not bad when you go home with €19,000 in prize money, but I still felt very disappointed having got so close to the big money. With some distance, I feel this was a good step in the right direction towards a big live win. I learnt several things in this tournament, studying some of the other players and will keep analyzing hands, study my game and keep improving.
Semi vacation in Sicily
In the end of July we spent some time in our summer house near the sea in Catania with amazing beaches, refreshing sea and nice restaurants. It was like a semi vacation when we were at the beach day time and grinded online in evenings.
Sailing on the Swedish west coast
Back home in Gothenburg in August I joined my family sailing in the beautiful Swedish archipelago. Wonderful sailing and lots of fresh shell fish.
Harder than ever
Poker has definitely continued to become tougher online the last few years. I can't deny that it's harder to make money online today compared to two years ago. The loss of players from countries like Spain, France, Italy and Greece, due to the law, has affected things negatively. Fewer players means fewer fish and tougher competition at the tables.
I still have continued to win but with a slightly lower bb/100. I feel motivated and eager to improve and continue to step up my online game to another level
The plan
I'm looking forward to 2013 and already have lots of plans. I'm starting the year with a three week vacation in Miami and Mexico with Luca to relax and get some sun. Then I will play EPT Deauville in February, and EPT London and PKR Live in March. Vegas and the Palms hotel will definitely see us again next summer.
One goal for 2013 is to final table a big live tournament and give myself the chance to take it down. I will also put in big volume online, most of it multi tabling 6-max ring games where I have hopes of developing my game further. Last but not least, I'm looking forward to travelling the world and enjoying life 2013. I hope you all do too!
Wishing everyone a Happy New Year and Good luck in 2013!