My summary of Vegas 2013
I'm now sitting on the flight home after five fun weeks in Vegas, thinking through the trip. After a week in Catania/Malta in June with Luca, we both took off for Vegas on June 18th. As always it was a looong flight, but could have been much worse, as we had business tickets!
The whole PKR group arrived in Vegas around the same date with staff, Team Pros and qualifiers. On the 20th of June there was a drinks reception with everyone from PKR, which was nice to meet all good friends and especially fun to meet some new PKR players. PKR's Pool Party @ Wet Republic was one of the high points of my Vegas trip! Sun, music, ice cold drinks, lobster, fresh fruit and last but not least the champagne rain! If you didn't qualify this year, don't miss it next year!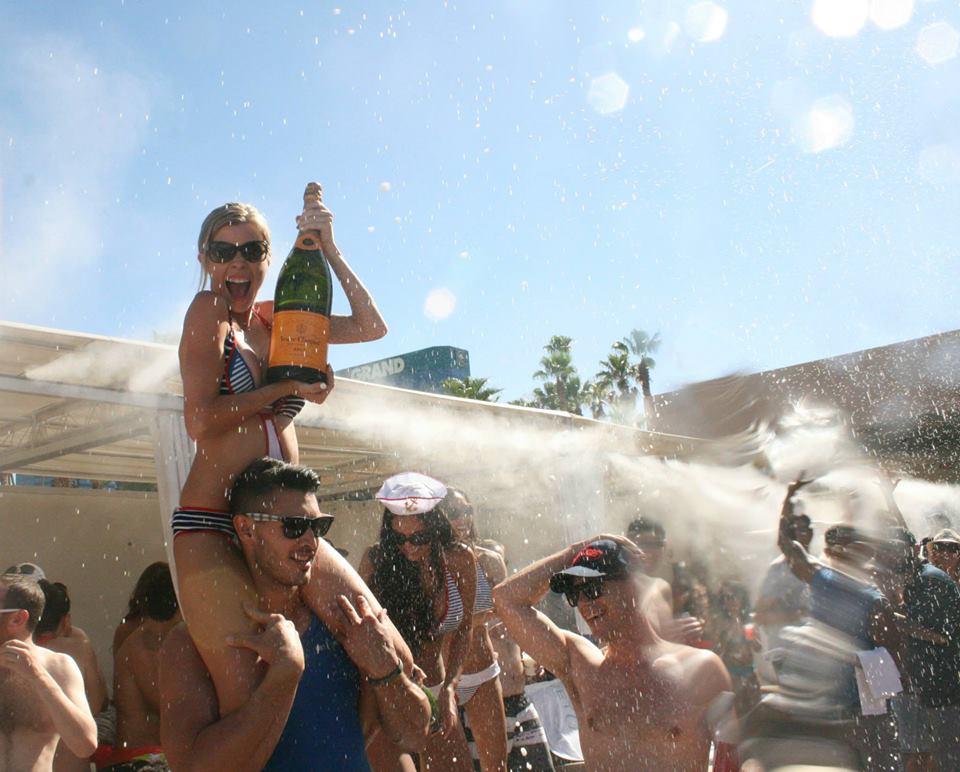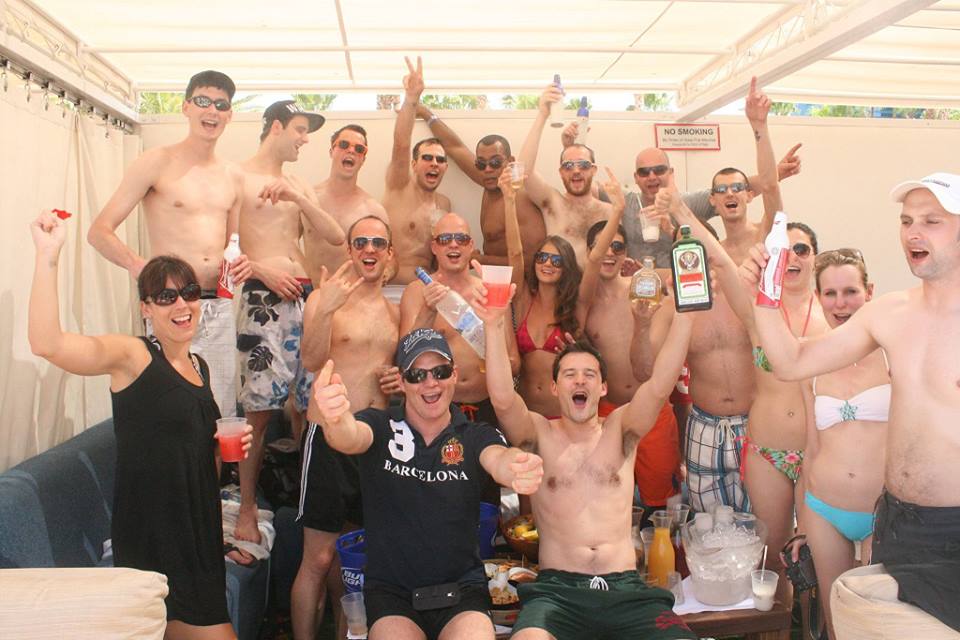 On June 23rd I played my first WSOP event #42 together with all the PKR qualifiers. I had a pretty tough start to the tournament and was down early to 1,200 from the 3,000 starting stack, after losing KTs vs KQ on a KQ47T board and AA vs a set. I could have easily busted there but saved myself a chip and a chair and tried to come back. A short while later I doubled up with 99 vs AJ all in preflop. Then I grinded my stack uncontested up to 10,500 and everything looked much better. I lost a race vs a short stack with KJs vs TT. I then raised AQ on the cut off and a young loose guy with big stack 3-bet on the button. I had him on a very wide range and 4-bet him all in. He called with JJ and I lost the flip for an 18K (well above average) pot when there were 450/2100 players left. You have to win these flips! Three PKR players made it ITM, and congrats to EnglishTim for being the last standing PKR player in the event! /WP.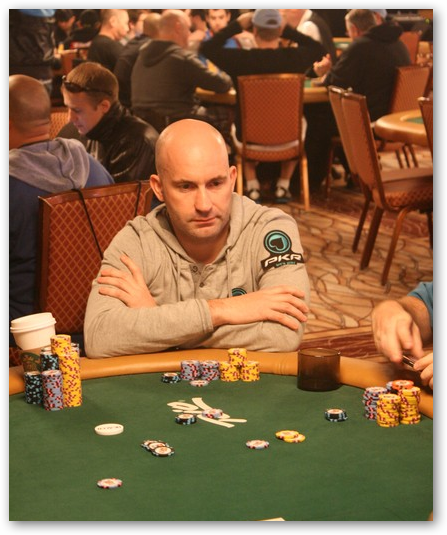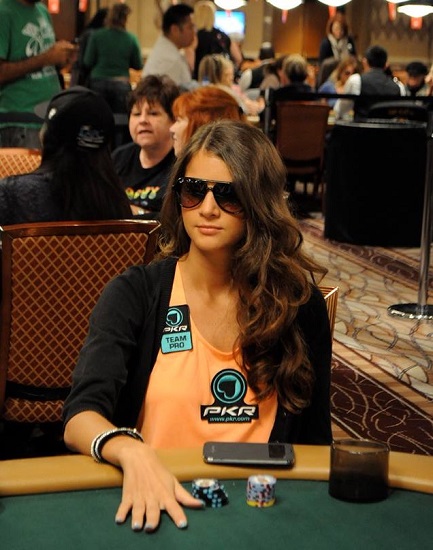 The next event # 49, I busted with KK vs AA all in preflop, for a double average pot, to a big whale at the table in the second level of the day.
Event #53, I was up to 9K from the 4,5k starting after winning a good pot with AK vs AJ, but couldn't enjoy the nice double up for a long time. A few hands later I lost my tournament when I couldn't get away with A8 vs a fish with A3 on the A3382 board.
These events could exemplify my series since the other events continued in pretty much the same way. I played eight WSOP events, ran ice cold and didn't make any ITM, although I was close in a couple of them. Compared to last year in Vegas where I played seven events and cashed in three of them, it was a disappointment. With the small starting stacks and quick structures, you need to play well and also have some luck to go deep.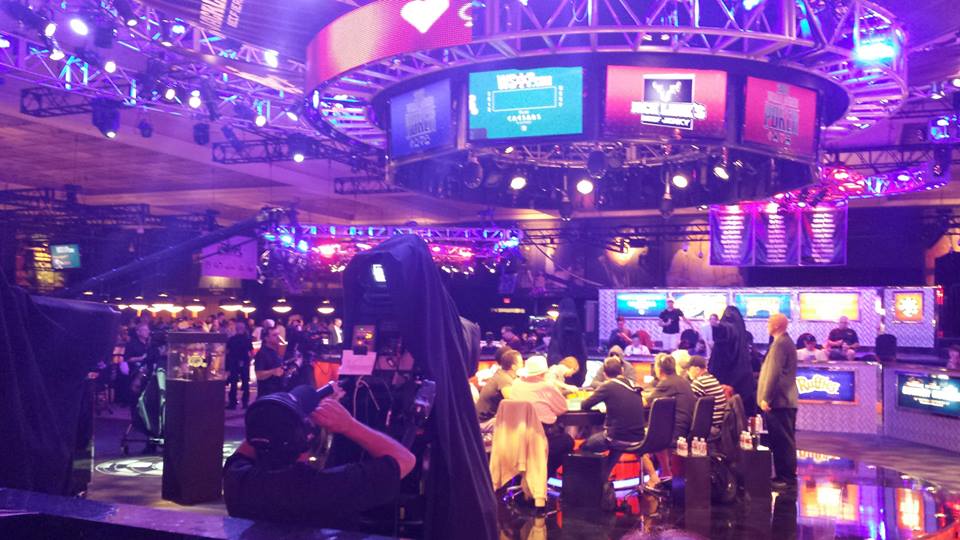 Good thing I also played profitable cash games in this poker Mecca, almost covering the tournament buy-ins and expenses. The $2/$5 tables at the Venetian were very juicy some evenings and it's fun too when you're playing at the same table as your boyfriend. We had many laugh attacks at bad players making their hero moves. An old gentleman snap called huge bets three streets on KT58Q, then goes on mega tilt saying "SO SICK, unbelievable" when I turn over a set of fives and he shows K9o and lost the 250bb pot. Plenty of tilted donkeys making stupid all ins and one guy calling all in as a bluff on the river….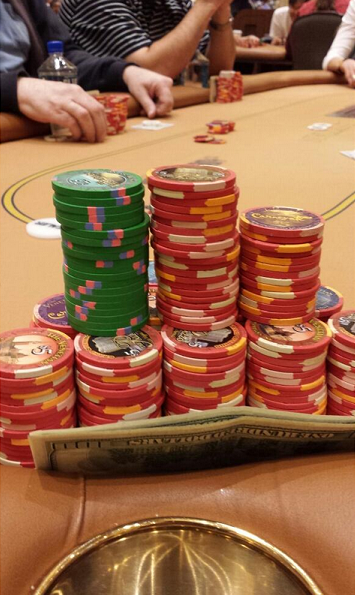 So, not only profitable to play cash games in Vegas, but sometimes very entertaining as well. Nice service including the free drinks too. Me thinks the strawberry daiquiris are sold out in the poker bars after my Vegas trip…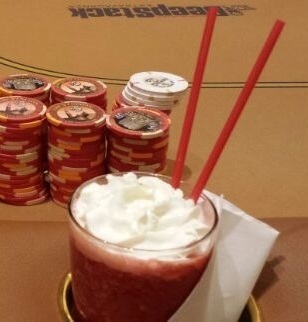 Also this year I lost the count of how many times the dealers/players asked for my legitimation in the poker rooms. The first few times i took it as a compliment, but the 50th time it started to be reaally annoying! I started to show them this…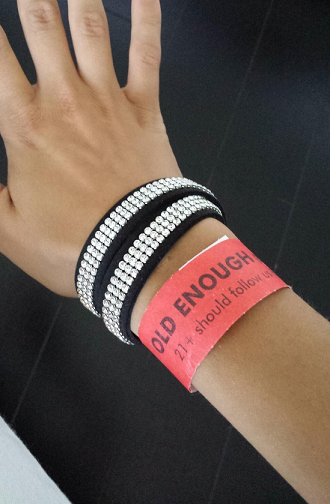 Vegas offer very brutal but delicious desserts. If you order a banana split, it's possible that you receive 2 liter of ice cream…. or not possible – that's for sure!!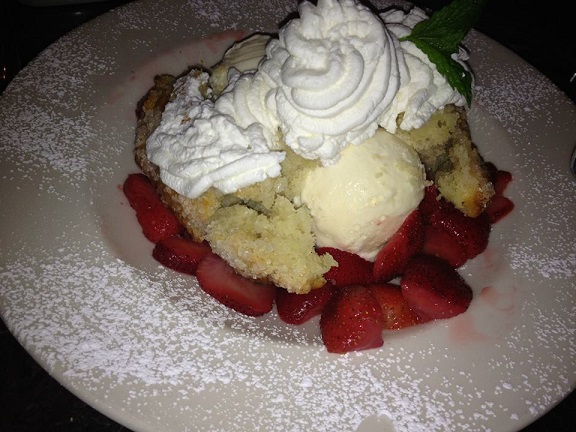 Next Year I will play even more live CG and the $500 satellites in the Rio for the Main Event, which I heard should be incredibly soft, AND reach that final table to fight for a bracelet in a big WSOP event! Until then I will continue to develop my game, play even more 6-max online and live events in Europe. Hope you all have a nice and successful summer and see you online on PKR soon!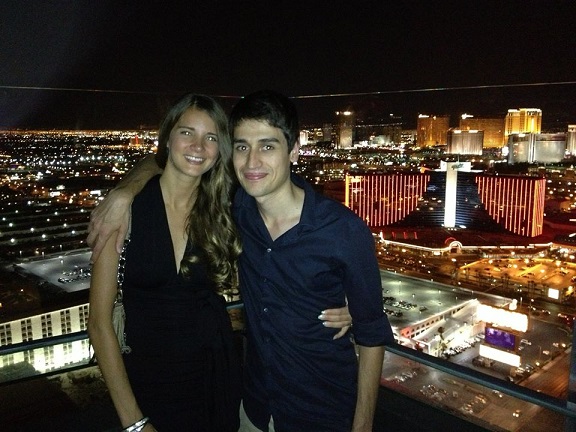 PKR.com Let's play!