My Poker year 2010
Interview with PKR on December 2010
Tell us about the last 12 months…
Overall 2010 has been great and I have reached my goals for the year. Most of the time I've played cash games online which still is my focus and main income. Cash games have been very profitable although November was a tough month online, losing some big pots at NL1000 and it was very close to being my first month ever in the red. I also played more online tournaments than before, binking a couple of wins but no major win yet.
The biggest change in my poker life was of course signing the contract as a Team PKR Pro in April, and travelling around Europe playing big live tournaments. I was quite surprised about all the publicity this has given me in the Swedish media. I'm one of only two sponsored female players in Sweden.
My first ever live tournament was the famous Irish Open so it was very satisfying to go deep and cash. I also cashed in my first WSOPE tournament as well as in my first Swedish live tournament – the Spring Poker Week Main Event where I came fourth.
Your favourite moment…
To play the feature table as a PKR Pro in Irish Open for 8 hours and having a rush in front of the cameras and all the people.
Lesson learned?
Hold onto your mobile phone when out travelling and never again miss a flight!!
New Year's Resolution?
I'm 20, have access to a car which I could drive but not still taken the driving license yet… LOL embarrassing – have to do it next year!
Goals for 2011?
Final table a big live tournament. Get a big online tournament win. Being 21, I'd like to go to Vegas and cash in the WSOP. Increase my bankroll with 50% net after living expenses. Be more active in our forum. Continue developing my new blog. Learn to make a chip shuffle!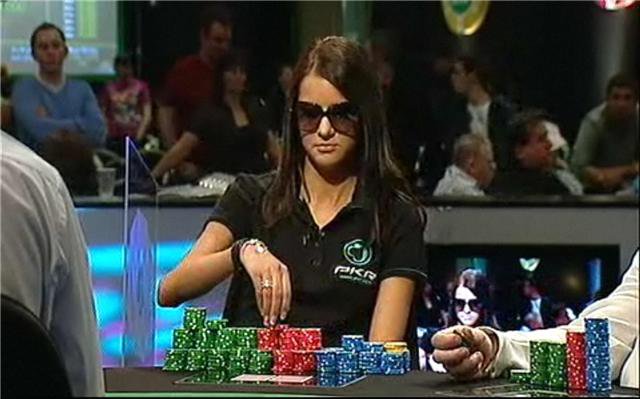 Happy New Year!