My 2013
Last year was full of travelling, poker and new experiences. I visited Mexico, Europe, Las Vegas, and commuted many times between my home town in Sweden and Luca's home town Catania in Italy. I played the EPT and WSOP and met many of the world's top players.
Live poker
I was hoping to bink something really big in 2013, which I didn't, but I still made some good results including the final table of the Spring Poker Week Main Event in Gothenburg and a deep run in the EPT London High Roller. Very few players get the opportunity to play an event like that and cashing in it was the highlight of my year. I was all-in for an even bigger chip lead but got rivered and severely crippled. I felt quite unlucky going from chippy to bust in 16th place in 15 minutes, it was disappointed being so close to something much, much bigger since the money is huge on top. But that's poker and experience like that is invaluable, and I'll take it with me into future poker tournaments. Here you can read my interview with Poker Player magazine
In the live arena it was proved that poker for sure is not dead, with tours like the EPT attracting huge fields. I cashed in the Estrellas Poker Tour Main Event in Barcelona which drew a field of 1,798 players and a €1,744,000 prize pool, the biggest 1k event ever held outside the WSOP. As my favorite city in Europe to play poker in, Barcelona definitely deserves a return in 2014.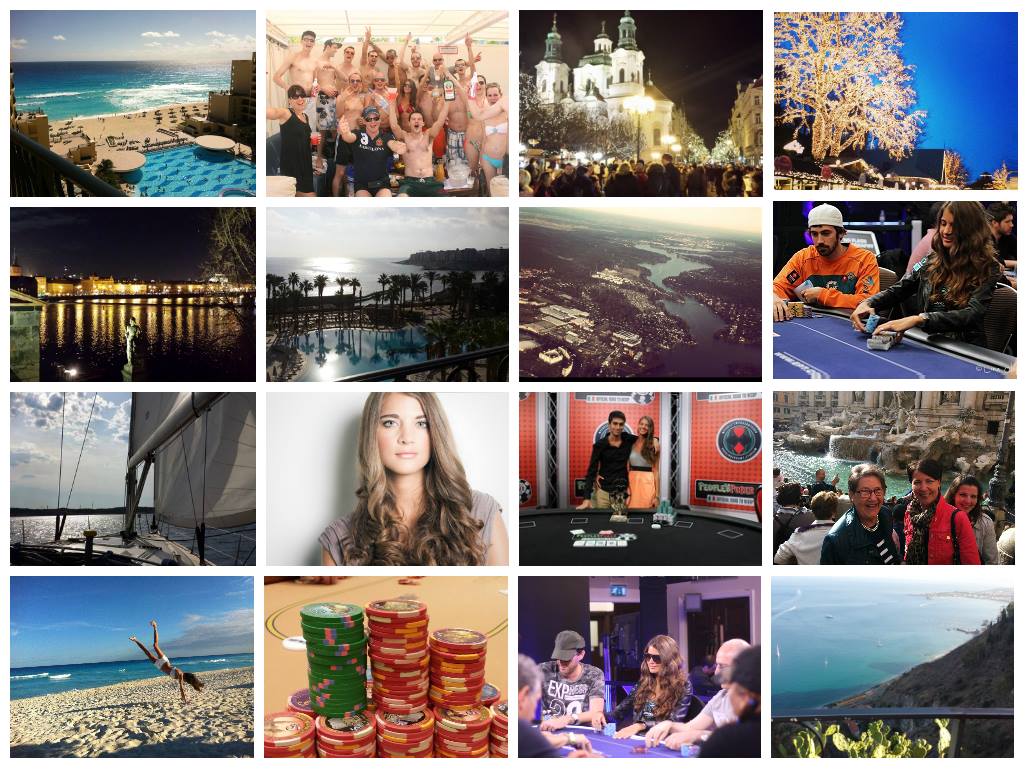 (click to enlarge)
Online poker
I must confess that I could have played much more online this year. I made a decent profit but compared to some years ago, my win rate online has decreased a little, the main reason being more regulars and less fish online. For 2014 I have decided to really come back into the grinding mode again. I will put in a much bigger volume online and some effort to step up the quality of my 6-max game, which gives me belief in a good cash game year for 2014.
I was also nominated as one of the three most promising young future poker players by Poker Listings in August. It is a big honor and also motivating when people believe in you when you are working so hard, spending almost all your time on something.
Personal milestone
On a personal level it was a good year. Luca and I bought our first apartment in Malta, very close to the Hilton and Portomaso Casino. Planning, fixing and furnishing was time consuming but fun. We're installing a 'poker grind station' and are now almost ready to move in!
As far as healthy living goes, I had a gym card in Gothenburg but didn't exactly overuse it. Six times a month in 2012 became six times a year in 2013. I went to DanceAerobic a few times, sailed for a week in the Gothenburg archipelago but otherwise fewer sporting activities than usual.
Now that we have settled down in our new home I'm ready to sweat a lot more in 2014. In the gym, in the sun, grinding online poker and hopefully at a final table in a major live event.

You must have Flash to view this file