How to get your partner interested in poker, BRM and more – My February column in Poker Player Magazine
You can read my Column 'In the tank' in the February Issue of the PokerPlayer UK Magazine online now.
Click to enlarge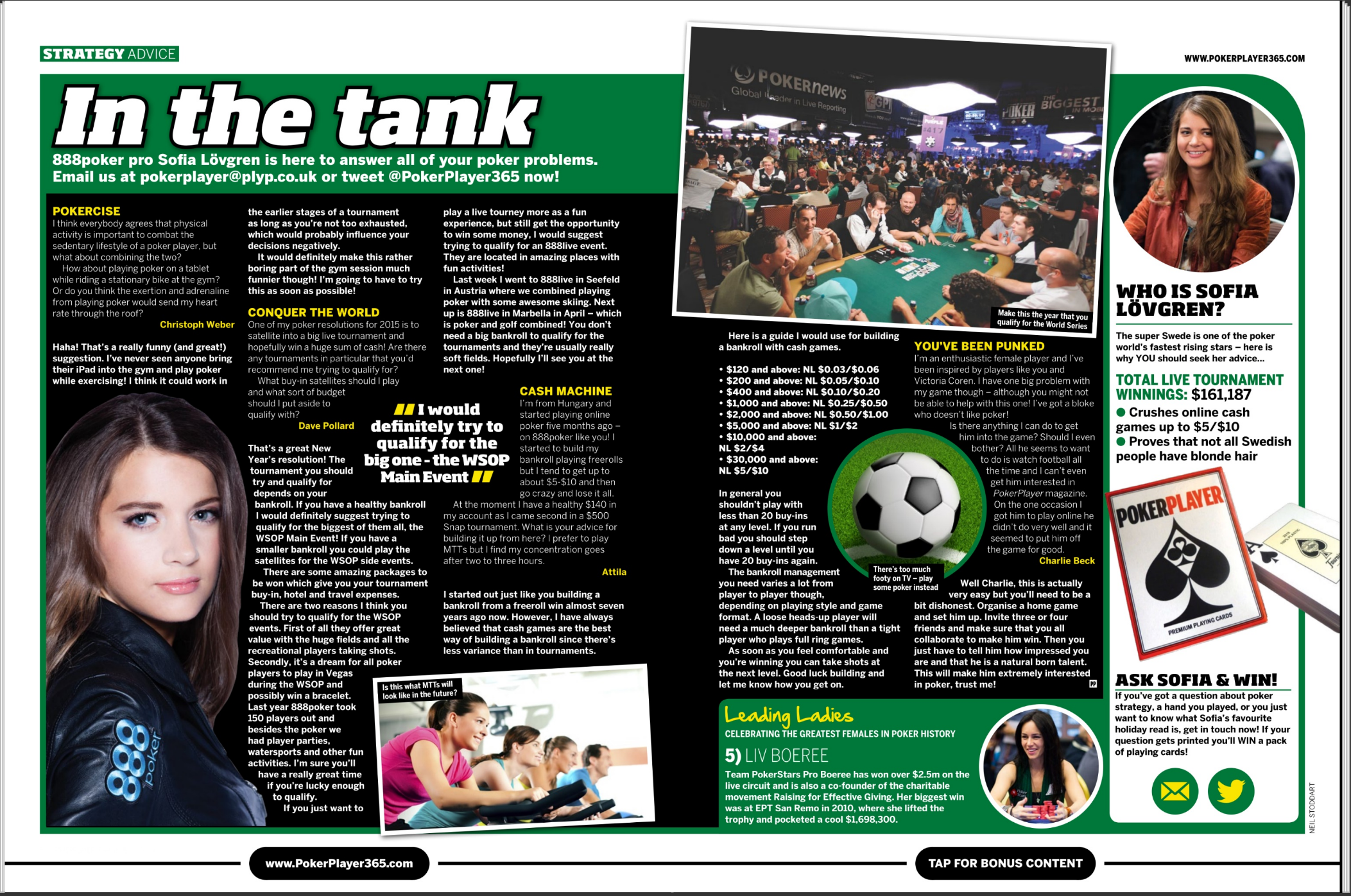 Read the whole Magazine here!
If you have a question about poker strategy, a hand you played or even just want to know my favourite food you can send your questions to pokerplayer@plyp.co.uk. or tweets to @PokerPlayer365 using the #AskSofia.
If PokerPlayer Magazine publish your question you'll win a pack of PokerPlayer playing cards.