Half way through my Vegas trip, the best night clubs and Ladies events coming up
So, half of my Vegas time have passed for this Summer and I have been here for three weeks now. This blog post is more about cool night clubs than big poker winnings.
I have played six WSOP events so far. I cashed in the Millionaire maker and made Day 2 in two events, the Monster stack and the Extended Play. I busted both these with coolers like QQ vs KK all in preflop close to the money. My goal this summer is a big WSOP final table giving myself the chance to win a bracelet and I still have a very good feeling about that. I plan to play five more WSOP tournaments including the Little One for One drop and WSOP Main Event.
I have spent quite some time playing cash games too, 2/$5 at the Rio, Aria and Venetian so far with very satisfying results. Venetian poker room is my favourite and I will play even more there the next days.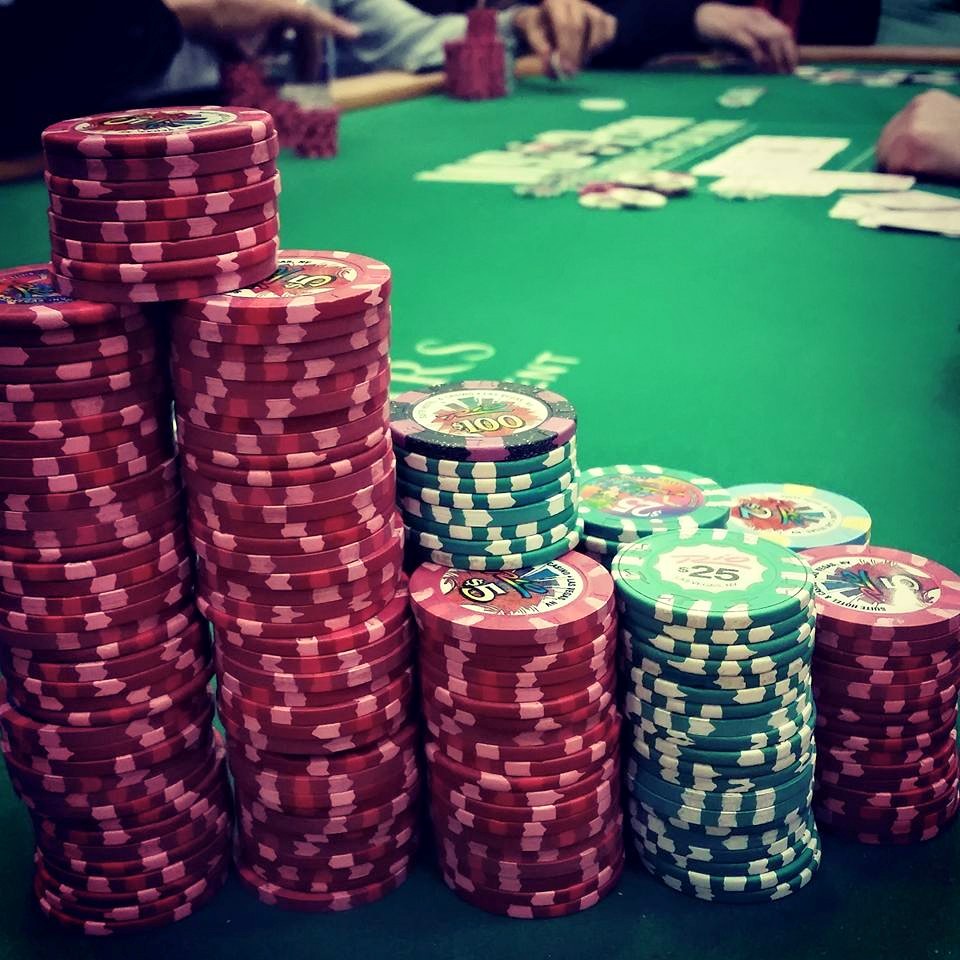 The last two weeks have been lots of partying besides poker. We've visited Marquee, both the Day Club and Night Club in Cosmopolitan which definitely is on the top of my list in Vegas right now. After a long day at the Marquee Day Club last Wednesday we decided that the party must go on and went to Encore Beach Club in the evening. We enjoyed a fun evening with a very crowded pool party but a good DJ and a great atmosphere.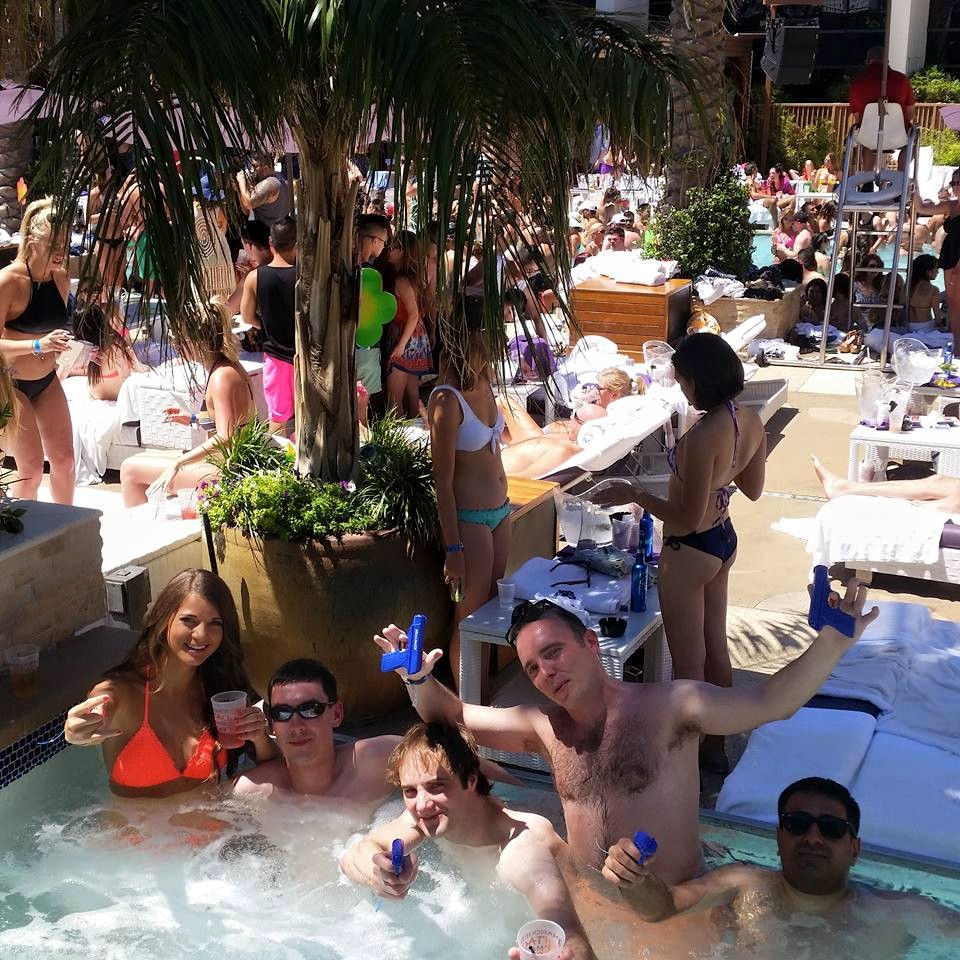 One evening we got a table at Omnia night club in Ceasars Palace with the DJ AfroJack. That's one of the top night clubs here in Vegas with lot's of effects and shows all night long. One quite funny moment was when one guy proposed to his girl friend. Guys dressed in penguin costumes, played the drums accompanied with other acrobat penguin friends coming down from the ceiling…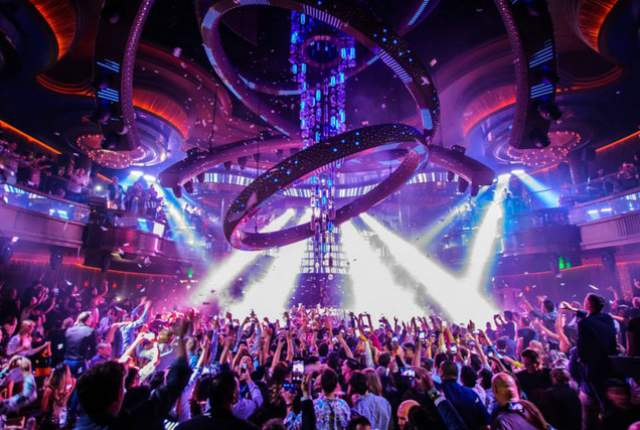 XS in Wynn is another very good night club where we had great fun one evening. I recommand it but it's rumoured to be the most expensive night club ever built!
Tao in Palazzo is a night club with a nice terrace and mixed music formats. It's definitely worth a visit if you're here.
One day we went to a BBQ pool party celebrating a friend, Andy Tengs 30 year birthday. We also had another nice BBQ at Ben's and Jesse Sylvias house celebrating Jesse's final table in WSOP $3k NLHE.
I also managed to spend four evenings out playing Beer Pong at Linq. This is so much fun! Wish my brother Fredrik was here since he is a Beer Pong champion.
My phone was stolen one evening but everything has a positive side and there is a new model of Samsung Galaxy our now which I just ordered.
Yesterday we had a Girls Night Out where five girls went to Bachi Burger Restaurant. A friend Katarina had promised that they served the best burger ever, and I tend to agree with her.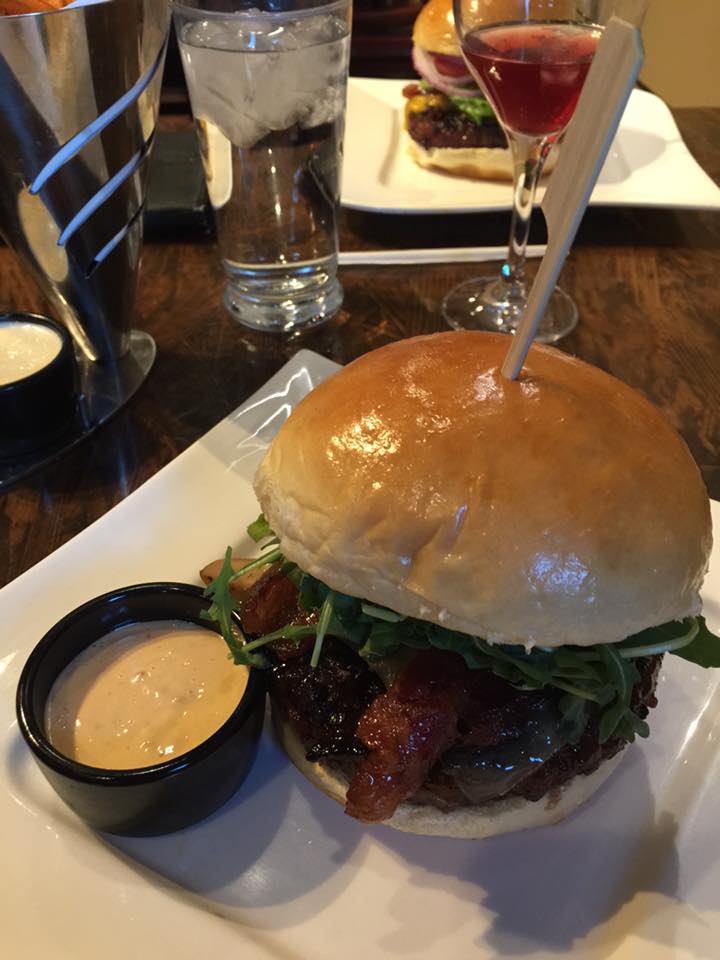 Me and five girl friends have made a last longer side bet. The first two ladies to bust first will have to treat the rest of us Winners to brunch at Echo & Rig in Tivoli Village. I'm not losing this one!!
Follow my updates here : Official facebook, Twitter, Instagram and I will let you know how I get on in the Ladies event starting today!