From flip flops to winter boots – EPT London
Summer and Winter clothes in the same bag
Directly from Cyprus and 888live me and Luca took a direct flight to London just in time for the EPT Main Event. It was a bit sad to leave the sun and 30 degrees, and arrive in a storm and pouring rain, but we were very excited to play EPT London!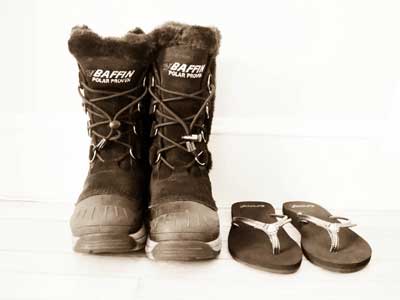 Dream start
We arrived the evening before day 1b and had a long nights sleep. We regged in the 2nd level and was well rested and ready to play the tournament. I started out losing a few pots, one of them AA and saw my stack drop to 22K from the 30K starting stack. I quickly rebuilt it and was back to 30K.
Then I got this dream start everyone wish to have. I open raised with the absolute stunning hand – Ace King of hearts. The flop came JhT5, sb and bb checked and I c-bet. BB called and turn was 6h. He checked again and I bet 1850 with flush-, straight-draw and overs. He called and river was the beautiful 3 of hearts. I bet and he check raised to 8K. I shoved all in and he unluckily called with the 2nd nuts. Boom! I was up to double starting stack.
I played a lot of hands day 1 and I peaked on 125K and bagged 83K. Still pretty good with the avg. stack 54K.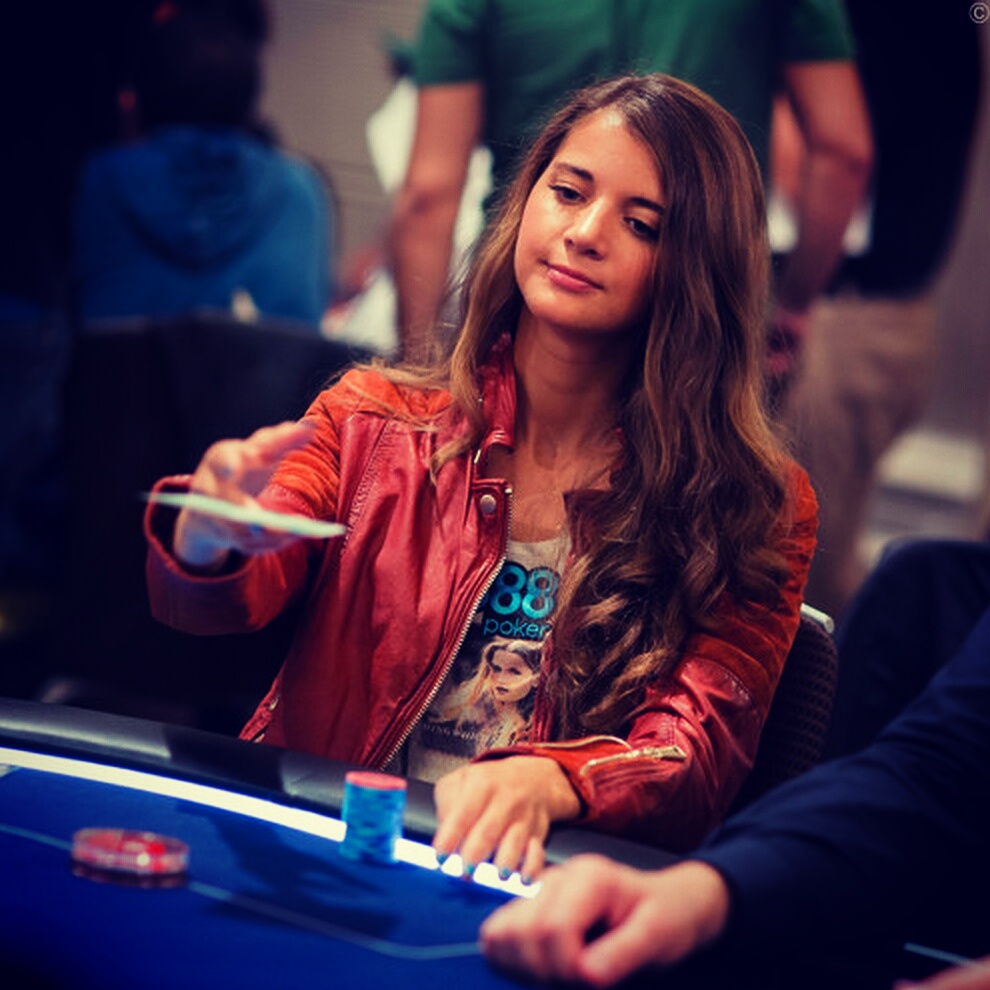 Day 2 – After 9 hours poker I increased 1k…
I summarize day 2 as a roller coaster day. Started with 83K, peaked at 175k and lowest 55K but bagged 84K. I played nine hours of poker and in the end only increased 1K in chips! I won my biggest pot of the day with the monster hand 9s3s and lost my biggest pot when I made a crying fold to a big 80K all in from my opponent on a 9s7s4 8 As board vs my Rockets.
I also won this beautiful hand with 888!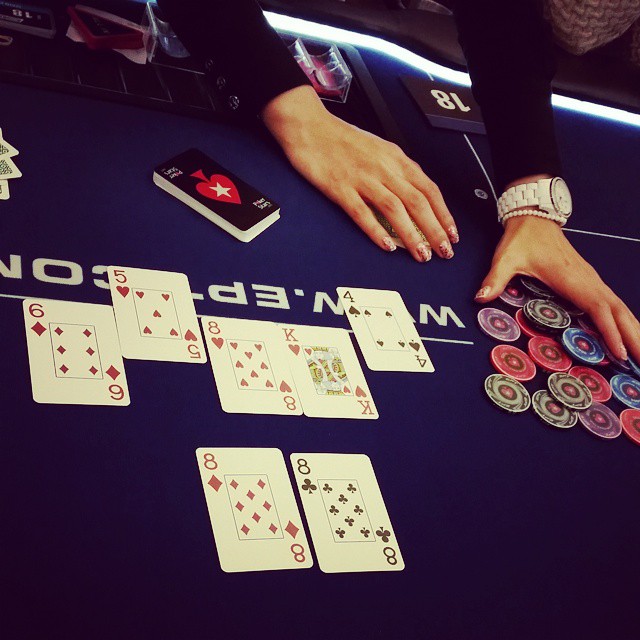 When we started day 3 we were 127/675 players left, 95 ITM, $800K up top and this was my table draw: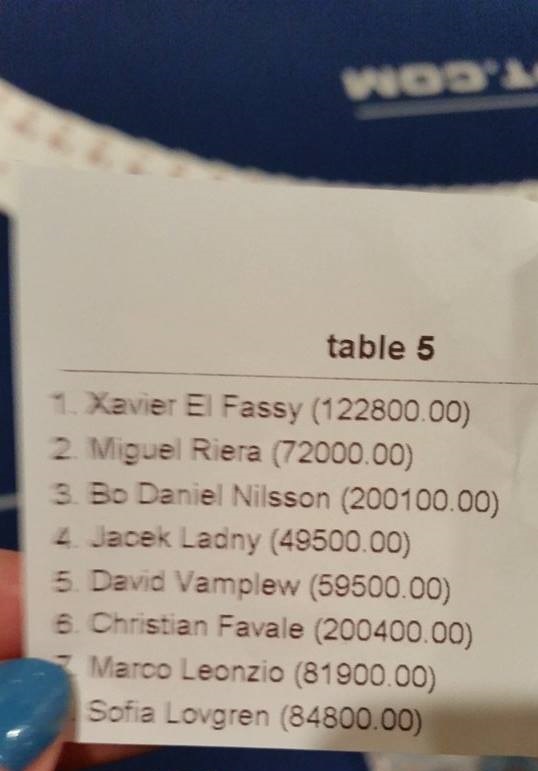 I didn't get that big spin up as I was hoping day 3 and I finished in the money for £7750. I was hoping for MUCH more but not this time.
I gave 4 interviews day 3, one of them to Poker News lovely Felicia Field.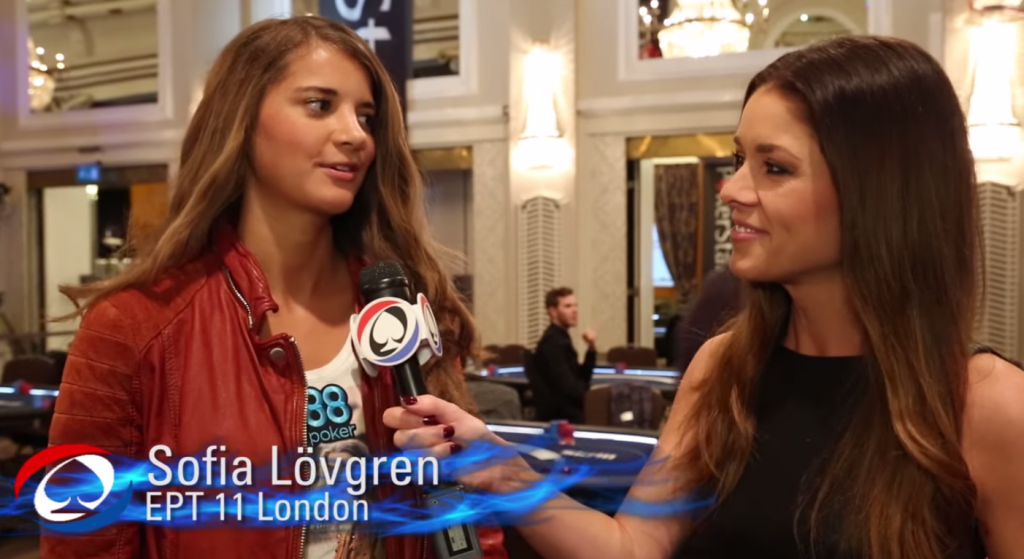 The last evening we had a delicious entrecote in one of the best meat restaurants I know – The Bull Steak Expert! If you are/live in London I strongly recommend it!!
Next live tournament I will fight in the Battle of Malta the 7th of November!

It will be a good tournament with over 1000 entrants and a €500 000 GTD this year. Last year this tournament had exactly 888 entrants and the casino is located only 100 meters from where I live. This must be a good sign for me….
Now I'm visiting my family in Gothenburg and grinding online on 888poker for a couple of weeks. Good luck everyone and see you at the tables!