From Dublin to the Bahamas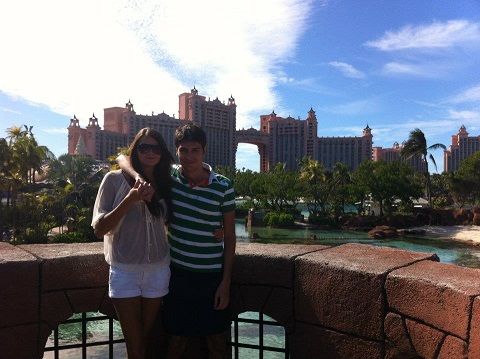 For me, this year started with PKR's WPT Dublin, perfect timing for a deep run in front of my fellow Team PKR Pros and PKR staff, but it wasn't to be. I picked up A-A early on day 1 against Andy Black, who flopped a set of sevens. He played very loose and I didn't manage to get away, so I lost nearly my whole stack. He actually said something like, "Here's where I get paid for my crazy play". No hero comeback after that and I had to cheer for my PKR friends instead. The other Swede, PKR Masters legend PatIvey, had a big chip lead at one point and in the end finished in fourth place, big congrats to him. The whole tournament went down really well, everyone enjoyed themselves so a /WP to PKR.
After Ireland, Luca (my partner) and I left for hotter latitudes, the Bahamas – a nice way to overcome a tournament disappointment! Our flight from London to Miami was delayed and because of that we missed our connecting flight to Nassau. Not complaining too much since the American Express insurance gave us €450 to spend in Miami. Nice little pot

We found a hotel close to the beach and checked out the Miami night life, strawberry daiquiris and great food. Back to the hotel, quick jump into the swimming pool before taking a taxi to the airport for a flight to Nassau.
We arrived at The Cove, Atlantis in the morning, just a couple of hours before the PCA $10K Main Event was to begin. Luca was registered to play while I had decided to play the Ladies Event a few days later. The Cove Atlantis is considered to be one of the best hotels in the Caribbean and we had a huge suite with a breathtaking view over the blue green sea. King size beds, amazing bathroom and outstanding service. This resort is really nice with around 30 swimming pools, a huge aquarium with loads of fish and sharks (not limited to the aquarium, though) – life could be worse. Because of the PCA, the hotel was crowded with world class poker players including a Swedish player you might have heard of, Viktor Blom. He'd already binked the PCA High Roller earlier in the week for a cool $1.2 million.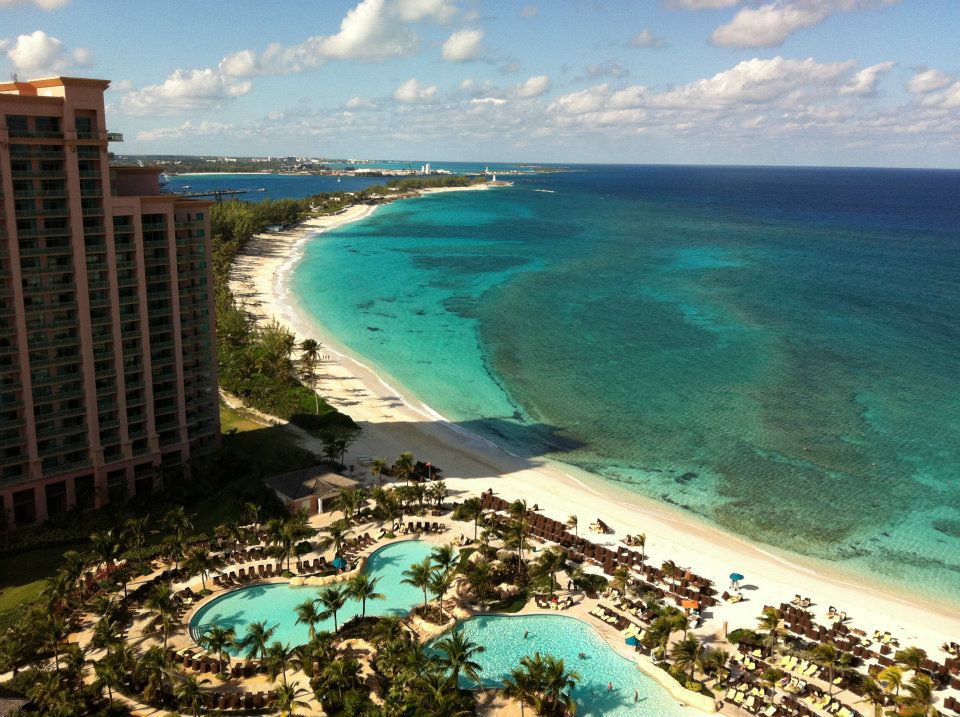 After chilling at the Atlantis for a couple of days it was finally time to play poker again. In the PCA $1,100 Ladies Event. I had Vanessa Selbst at my starting table, the whole time trying to run over us. For the second tourney in a row, I ran my Aces into a flopped set early on day 1. Vanessa had T-T and obviously loved the T-2-6-7-2 board. I've been thinking through this hand a lot afterwards and wondered if I could've got away from it. Never nice to bust with a pair but with Vanessa's image, a flush draw out and a lot invested I felt it was very difficult to fold.
This was my first time in Bahamas and it won't be the last. It's a true paradise with the perfect climate, amazing clear sea and casinos! It's a poker player's dream to relax in the sun next to the pool by day, and play cards by night. After a couple of weeks I returned home to Sweden and went back to the online grind. Though it's great to go to these nice places, I have to admit I'd prefer a deeper run next time.