EPT London Main Event £5,250
Yesterday I played the first day of this big event together with Beyne. I started with a big english breakfast including two fried eggs, scrambled eggs, bacon, toast and lots of juice and fruit preparing for a long day. The magnificent poker room was packed with world class players. I had big hopes but the day was a struggle and shorter than expected. Only at one point, after the first break I was above my starting stack.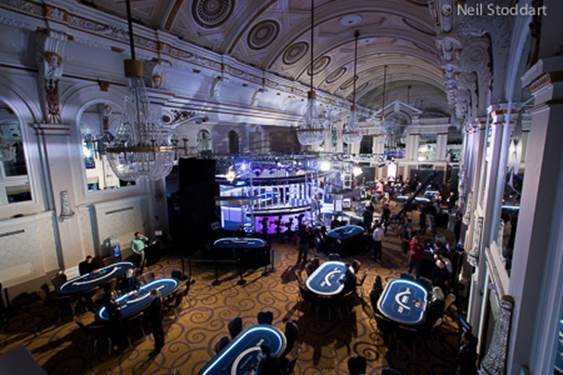 I had GPI Player of the Year 2012, Dan Smith on my right side. He had lost his eye glasses but still chipped up nicely. He bought me a duck breast toast which was very kind but it didn't help me a lot because I kept on losing important pots. Couldn't hit anything and was down to 25bb's when I was moved to a new table where, Viktor Blom was sitting. Already after two hands I played my final hand shoving over the top of a raiser with my TT, got called by JJ and had to leave the tournament. Frustrating not being able to play day 2 but that's poker. Beyne played great but was very unlucky and busted. My boyfriend Luca is still in with an average stack so good luck to him. Also GL to Will and Simon, who plays day 1b today.
I will relax today, play a little online and prepare mentally for the biggest tournament so far in my poker life, the EPT London High Roller, which will start on Thursday. I'm really looking forward to this and of course I'll be back with 100% focus and also more reports.