Cashed in EPT High Roller in 16th place
I went into day 2 with a healthy stack. well above avg. with the feeling I had a nice opportunity to make a really deep run. As the day went on and my stack grew bigger I really felt like I was on my way to my first big live bink. I have been very close a couple of times before, both in WSOP and EPT but never chip leader with 16 players left in a massive tourney like this. Then after a suck out on the river it was over. I won $34.000 but felt miserable knowing the first price was $600.000.
Still happy to cash in my first EPT High roller and it was an important experience for me!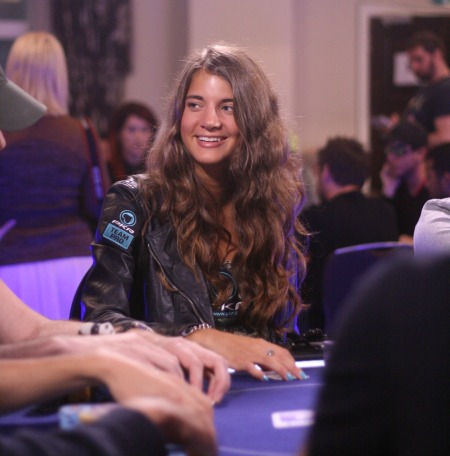 Feature Table
Early day 2 I was moved to the televised feature table and stayed there for the rest of the day together with players like Mercier, Gruissem, Elky, Benefield, Shak, Mizzi, Pagano, Coren etc. Of course I had respect for the big names but after playing day 1 I felt very comfortable and not intimidated at all. Most of the players recognize me more and more and I had nice and interesting chats with many of them. Mercier posted my ante at one point when I forgot and said he would do it all day for me… a real cool guy and a true gentleman. I talked a lot to Philip Gruissem and Vicky Coren. During a break I talked to DevilFish about PKR and told him to register an account so watch out for him online now…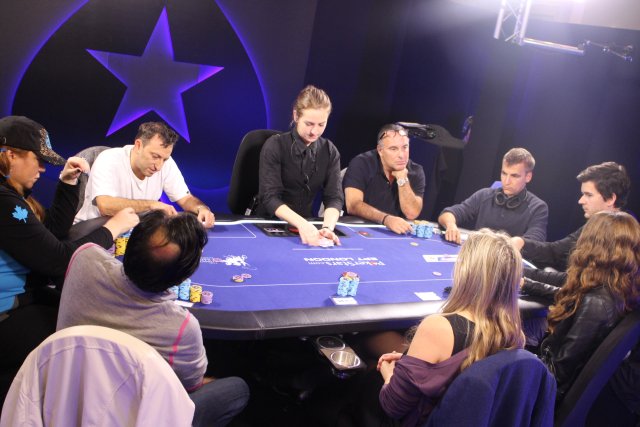 I mixed up my game more than usual which is probably most important of all playing so many hours. I made one badly timed bluff, blind vs blind against businessman and High Roller, Talel Shakerchi where my read was totally wrong and I lost half my stack running into his set. (From 240k down to 110K 24bb's, lowest so far). I hated my play but decided to forget that one, and make a comeback. I continued to raise a lot and also picked two good spots to go over the top, all in so I was soon back to a more playable stack. I made a couple of 3-bets with marginal hands in position vs a tight mid stack on the bubble and he kept folding. Then I picked up JJ and 3-bet again, this time vs Gruissem who was chip leader. He didn't believe me and made a huge shove with 66. I snapped and doubled up to 460k and was suddenly in third place just before the dinner break.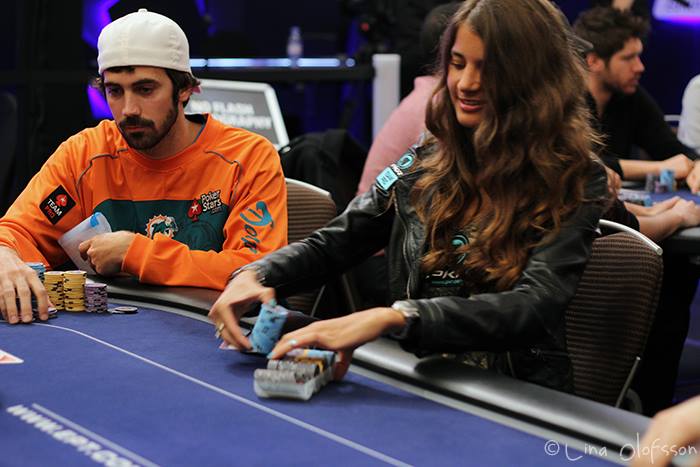 My most expensive dinner
It was a very expensive pizza. I planned to meet my boyfriend Luca at the hotel 3km away for a "quick" dinner. In the pouring rain the taxi was totally stuck in the traffic jam so I was 20 minutes delayed and blinded down 60K….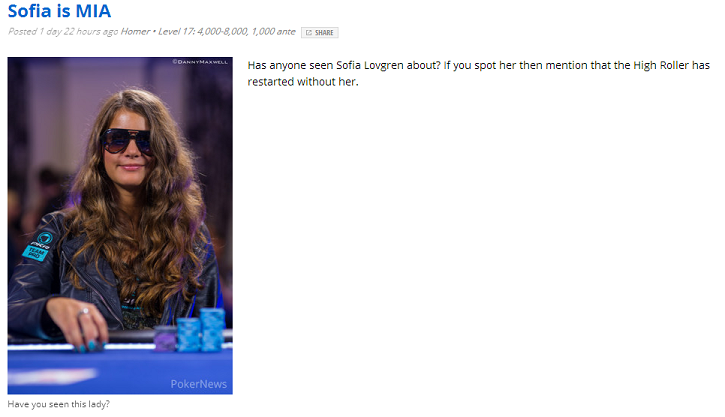 Arrived at the feature table and Vicky Coren kindly detilted me saying I would probably had lost a big cooler during these 20min and been out. It was very nice to talk to her, smart and very kind.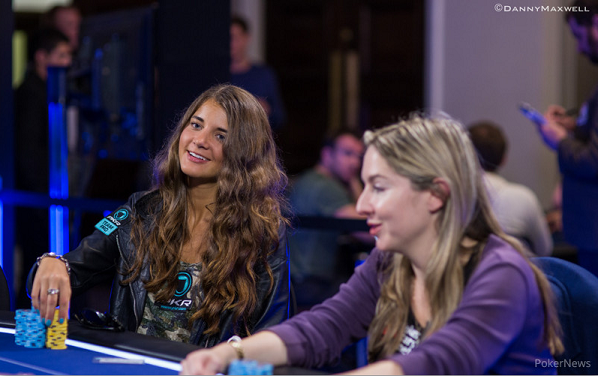 From chippy to bust in 15 minutes
I raised the first two pots after sitting down with my wet hair and won them uncontested. After that I couldn't lose a pot and after a couple of hours of aggressive play I had climbed to the chip lead with 720K. I was surprised that I wasn't played back at more. Later I picked up Aces and busted a very short stacked Gruissem with KT. I continued to put pressure on the mid stacks and peaked on 860K, (almost double avg)
Then the disaster started. First I lost two smaller pots where I had to fold and then I paid off Sorel Mizzi with JJ< AQ on TQ5T3 board and was down to 550K, still well above average.
Then…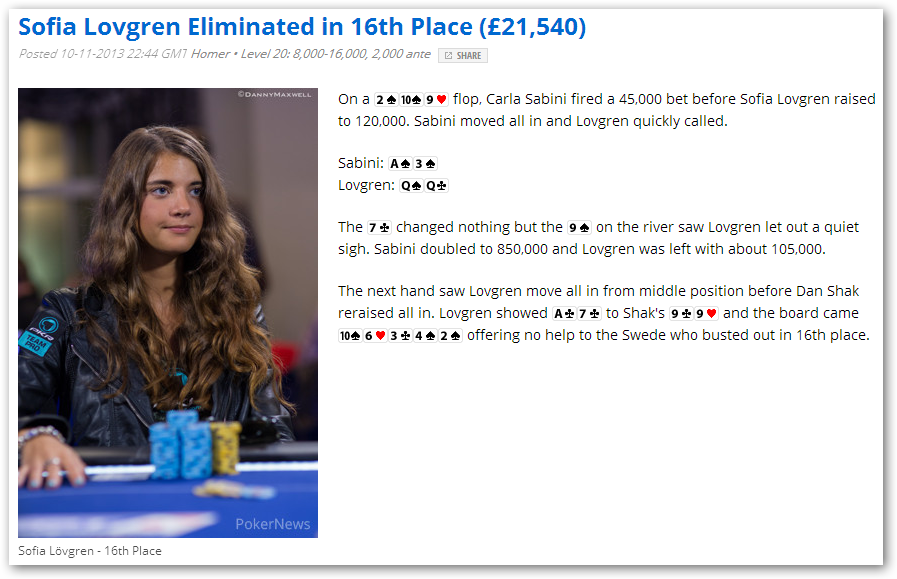 The best way to become a better poker player is to play great opponents. I'd like to believe I played a solid and aggressive poker most of the tournament and especially day 2. This is absolutely crucial in a quality field like this. I also like that I wasn't all in with showdown for my tournament life (except once with AA) until the final hand with 16 players left.
Now I'm back home in Gothenburg and will grind online until PKR Live in the beginning of November. See you at the tables online soon!