Bye bye Barcelona for now
I started day 2 in the ME with an average stack, but had a sick start of the tournament losing the first 6 pots I played, all with good hands!
After this unreal start I picked up another good hand and finally won a pot. I raised with AK and, Ognjen Sekularac, the best poker player in Serbia, 3-bet me. I tried to look very tilted and quickly went all in. He thought a little and called with AJ and I was up to 38K.
Just to my right was a tight passive Argentinian old man with an elephant mascot standing on the top of his chip stack. He open raised 2,5K on the button, I 3-bet with A8o to 6,4K and he quickly folded and showed ATo /gf… Then I took out a short stack with AK>KJ and I was up to 60K. AK was my best friend this day!
The Argentinian with the elephant with only 20K limped on the button for 1,2K. I raised on SB to 3,2K with KQss, a Swedish guy called and the Argentinian also called. The flop came T55, I c-bet 5,6K, bb folded and the Argentinian called again. Turn was an A. Knowing it was 23K in the middle and the Argentinian had only 12K behind. I quickly pushed all in. He sighed and folded and showed a T … I won it with K high and was finally back up to AVG stack of 75K.
Later a guy in a wheel chair with an assistant raised 3,6K in MP. Elephant Argentinian was on the button and of course flat called again. I 3-bet to 8,4K on SB with KK. The wheel chair folded and Argentinian called. After the flop 89Thhh, he donk bet 7K, I 3-bet to 17,5K and he quickly folded. I won some other pots and was up to 100K which was AVG.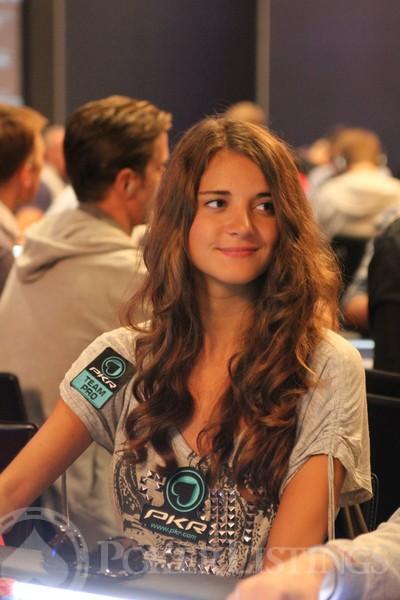 Now we were only 300/1260 players left and they had just announced that 183 players would cash with the first price this year being a nice 1 million euro+.
With ante/blinds 300/1000/2000 got AA… on a roll! A young guy raised 4,5K UTG. As he was a tight player and the button was a loose American player, I decided to slow play and just called. Then the wheel chair on BB raised to 11K with around 70K stack behind. UTG snap folded and I thought a little. Cold-4bet or just call? It felt like he was a little on tilt after losing some pots and that a bluff was very possible in his range. I decided to just call to get value from a wider range on a c-bet. The flop 788 looked nice and he made a suspicious looking check. I decided to bet very small 6,5K to induce a raise or call on the very dry board and he called. Turn came a 5 and he checked again. I bet 18,5K and he called again. The river was K and now he suddenly donk bet 16K. His line didn't make sense and I knew he was scared and block bet or had me crushed. I had around 45K left in my stack, called and he showed for a full house… Now I had only 27K left (13bb's)
My final hand I went all in with 22 and lost a flip vs AQ, bye, bye.
A little disappointing to go from being average stack to out in less than 5 minutes. After this roller coaster day I finished the EPT Main Event 280/1260.
I still love Barcelona and this tournament, such a wonderful place and such good tournament value! I've never seen so many bad players at in an EPT before so Barcelona will definitely see me next year again. From a PR point of view I think Barcelona was a success. After cashing the first tourney I made 4 interviews and more journalists have contacted me later. I got to know several of the most famous people in the poker world and of course also have a lot of valuable experience to bring to the next big live tournaments.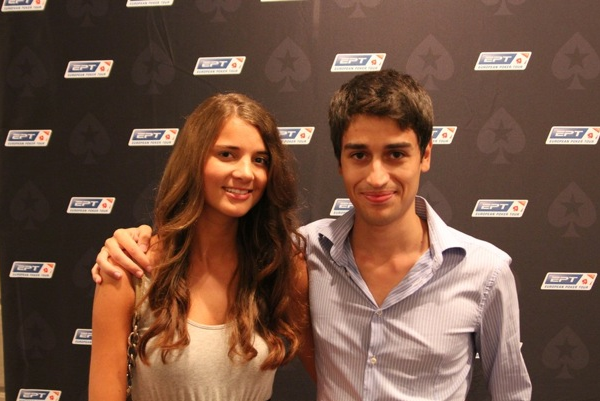 Now we are back in Sicily. Yesterday we went to an amusement park in Catania and enjoyed a roller coaster in the real world!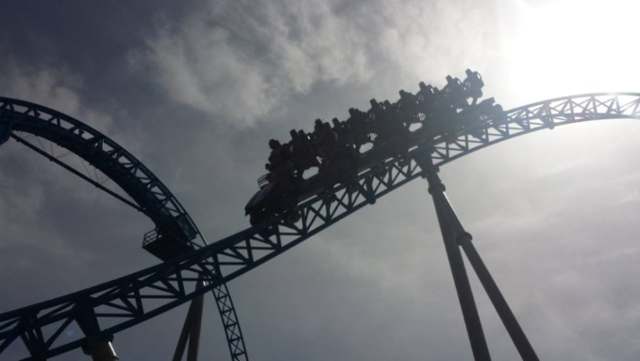 Now I will play online a couple of days before I'm playing another donkament in Nova Gorica the 19th September.
See you at the online tables!