Bet sizing at low stakes (part 2)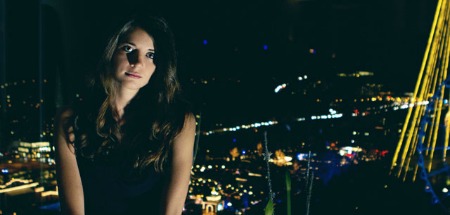 3-betting
When 3-betting, choose the same bet size when you are on a bluff as when you are value betting, to avoid giving away information. Three to four times the previous raise is standard and with this bet size you will deny your opponent the right pot odds to call you.
Let's say you are in a NL100 game on the big blind with A-Ks. Mid position raises to $3 and you intend to 3-bet. There are several different factors to consider when making the decision:
• What type of player is the raiser – loose or tight?
• What is their opening raise range?
• What is their fold to 3 bet % (how often will they fold when facing a 3-bet)?
• What is their 4 bet % (how often will they 4-bet after you 3-bet)?
• What are the effective stacks?
If this player folds often to a 3-bet, you should 3-bet smaller and with a wider range. If you see that they are folding to all 3-bets, punish them by 3-betting any hand, until you encounter resistance. Typically you will then have a premium hand and win a big pot. Otherwise it's a very easy fold.
If he is a calling station, 3-bet bigger – maybe 4x – and tighten your 3-bet range to mostly hands with more value.
Value betting
When you put the other player on a hand and have a better one yourself, you will try to find out how much they are willing to pay, then base your bet size on that. This bet is called a value bet and it's absolutely critical to becoming a winning player.
Putting the opponent on a hand is the most important skill in order to decide the right value bet size. Then, of course, reading opponents and putting them on hands is very difficult and something you do intuitively after playing a lot of poker hands. Since the players on lower stakes usually are less experienced, developing the value betting skill will give you a great advantage.
One of the worst and most costly mistakes is value betting big hands with too small bets. The problem being that a weaker player will still win a nice pot, not realising their mistake: how much more money a better player would have made with the same holding, and the importance of that additional value over the course of your poker career.
The river bet
The river value bet is potentially the most important of all. Even though you may not play that many rivers, it's still where the pot is biggest so it's also where you can make the big money with the right bet. Playing too safe and trying to get to showdowns cheaply when you don't have the nuts is a very common leak.
Over betting
A potentially very profitable move. The logic is that some players won't fold their hand to any bet so you might as well bet much more than usual. Another reason is that if you have a loose image, you might get called down by a worse hand if they suspect you are bluffing. This is something many of the new generation of ultraloose and aggressive players like Tom Dwan and Viktor Blom have developed to perfection.
This video might not be the most action packed with Phil Hellmuth in the tank for like eight minutes, but it illustrates the kind of pressure a large overbet on the river can put people under.
Don't slowplay
A very common mistake at lower stakes is to try to trap your opponent when you get a very good hand. The problem is not only that you risk being outdrawn, but more importantly you will not maximize the opportunities to get money in the pot. Very seldom is an opponent willing to call a big all-in bet on the river after you have checked and called on earlier streets. Build the pot early, so that they believe they have good odds to call a large bet by the river.
Finally
Even if you forget everything you just read, you will still have learnt a lot if you remember the one simple question it all comes down to, when you are ready to make a bet. How much money is my opponent willing to pay right now with a worse hand?