Becoming the ringmaster
While 6-max games are popular, full ring can offer a wealth of opportunity. In this article I'm giving my top tips for moving out of the fast lane and into a steadier slipstream…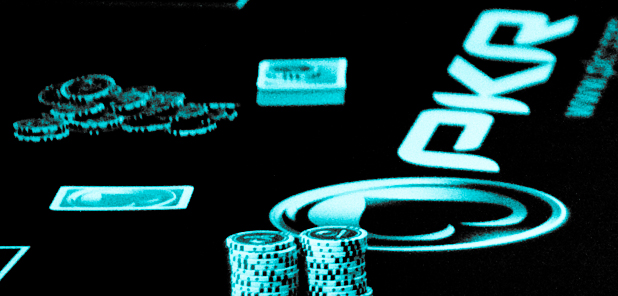 A lot of players that usually play short handed often have problems being winning players in a full ring game. Over the last few years 6-max cash games have been incredibly popular, mainly because they offer more opportunities to be creative as well as allowing you to see more hands per hour. So if you're winning in these games, the best advice would be to keep doing what you're doing! Why run 10,000 meters when you're a successful sprinter?
However people like to mix it up and I often get asked for my advice on switching from 6-max to full ring games, and how someone can master both forms of the game. In this article, I'll be describing the advantages of full ring games and giving some advice about the most important strategic changes you need to make.
Six seats good, ten seats better?
With narrower ranges and fewer marginal situations than in 6-max, the variance is lower. This means that you'll need fewer buy-ins and more importantly, you'll make a steadier profit with less stress. Hand reading is simpler and it's easier to narrow a player's range. It's also easier to multi table, and you'll still be able to get in the volume of hands.
The blinds come round less often, so each hand isn't as critical which means you don't need to steal as much. You have plenty of time to study the game and the players around you. By playing fewer hands you'll have more time to think through your moves as well as pay more attention to the stats available through programs such as Hold'Em Manager or PokerTracker.
The transition to live poker isn't that drastic since the cash games are nearly always full ring in casinos. Also, if you want to go from online to live tournaments, you'll be more familiar with the slower pace of the live environment.
Important adjustments
So those are the advantages, but what adjustments do you need to make in order to be successful in full ring games?
Tight aggressive
In a full ring game it's definitely good to be aggressive, but you'll need to play somewhat tighter than you do in short handed games. Sticking to premium hands is important as it will naturally make you play tighter and will prevent you from facing tough, marginal decisions. Of course, you have to mix it up, sometimes playing hands such as suited connectors, in order to not to be too predictable. Getting caught with a bluff can often be profitable in the long run as it will help balance your range and your image.
EP beware
Playing too many hands from early position in a full ring game will be expensive. The greater the number of players to act behind you, the greater the likelihood of running into a strong hand. Worse still, if you do manage to see a flop, you'll probably be out of position. This can be hugely problematic as it will be even tougher to assess the strength of your hand because of the increased variables such as what each player might hold, how they might act etc. Because of this, folding hands such as Tc10h and QsJd in early position in a full ring game is usually the correct play.
Pot control is king
As I've already said, you're more likely to run into a good hand in a full ring game than in 6-max because 20 cards – almost 40% of the deck – have already been dealt pre-flop. This fact makes pot control with marginal hands essential. Unlike a 6-max game where a player's range can be a lot wider (which increases the likelihood of a bet or raise being a bluff), it's often unwise to move all-in without super strong hands. Risking your whole stack with any random top pair hand, for example, is probably going to lose you money. If you do find yourself in a big pot with just top pair, you should at least ensure your kicker is good!
Using Your Image
If you've developed a tight image in a full ring game, don't forget to take advantage of it every now and then. Always maintain your focus at the table and watch for the opponents who are weak and buckle when they are faced with any sort of resistance. Examples of this type of player can be found in countless full ring games. Here's one example of how you can exploit your own image and take advantage of their weakness.
NL200 full ring game
EP: $200
MP: $175
LP: $240
Hero (BB): $225
Early position raises to $7, MP folds and a tight player in LP flat calls. I call with 4s5s from the BB making the pot $22. The flop is draw heavy, Js9d6d. I check and so do the players in EP and LP.
The turn brings the As as giving me greater equity in the hand with a flush draw. I check again, as does the player in EP, which prompts LP to bet $17. Knowing this player, I feel they most likely have a pair of aces in this spot and I can't put them on anything stronger because they would likely have bet out on the flop. With this in mind, I decide to represent a stronger hand than a pair of aces and make a semi-bluff with my flush draw, raising the action to $40.
My raise prompts EP to fold and LP to call, but not before taking some time to ponder his decision. The 3c falls on the river, the pot is $102 and I continue with my bluff and bet out $75. My opponent folds pretty quickly and I win the pot with 5-high by virtue of the fact that I identified his propensity to fold when faced with a lot of pressure from a player with a seemingly tight image. The lesson? Bluff the nits!!
The bottom line
Being successful in full ring games requires discipline. You'll need patience, and you'll need to fold a lot of hands. For many players used to the aggressive nature of 6-max games, this can be difficult. If you're looking to make the switch you need to be mentally prepared for this shift in pace because a few mistimed plays will see your bankroll go south very quickly.
Good luck and see you at the tables!