A week in my life – Friday
Again I woke up at 2pm and had a headache from yesterday. Cooked lunch at home in the apartment. Was online skyping with some friends for two hours in the sun on balcony. Today I wrote the next post for my Aftonbladet blog, 'The Superblog' which I write together with three well known characters from the Swedish poker world.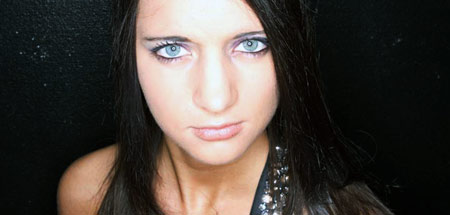 It's quite an honour as it's by far the largest poker site in Sweden. It has 100,000 unique readers every week but at the same time it's a little bit of a pain because you always have to produce new posts. The other guys are extremely smart and productive 'High Stakes bloggers' so I'm always feeling the pressure. However, I worked on an idea that felt great. Check out the results here. It's in Swedish of course, but non-Swedes can check the pictures!

I played my Home Game but busted early. Went out for dinner at the Caleo restaurant 200 metres from my apartment instead. It's one of the best and most popular restaurants in Gothenburg right now, strongly recommended if you're ever here. We had duckbreast, truffle risotto and pepper grilled asparagus with a glass of white wine, then time for the red – Chateau la Réze. For dessert, crème brulé with lemon sorbet. I'm a food and wine lover! /dance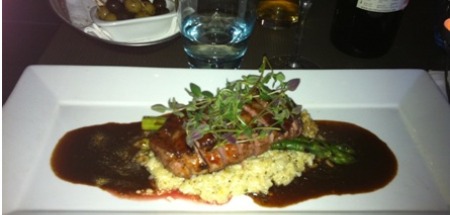 Perfect preparation for a long evening grind! I haven't played too many online tournaments except for my Home Game lately, but tonight I decided to play a couple, the Primetime Friday Deep Stack and Monte Carlo. I had some extremely frustrating hands, busting early in Monte Carlo thanks to some badly timed bluffs. I was running good in the PT though, until my internet stopped working and I was disconnecting every other hand. Without doubt the MOST frustrating thing that could happen when you're running good in a tournament. I was third chipstack in the later stages and had Q-Q on big blind. Two guys were all-in preflop and I tried to press the call button over and over and over again. I must have hammered it 50 times in 10 seconds /lol. Queens automatically folded and flop Q-7-2. /tilt!
I took a short break and grinded cash games the rest of the night. I turned it around and had the luck on my side again. In one hand, I raised $7 from EP with K-K, a tight guy in LP raised to $22 and I decided to just flat call. Flop Jh-8h-3. I checked and he bet out $32.50 and I quickly doubled his raise. He snap called. Turn came a Six, I thought for a few seconds and checked. He insta shoved for $135. I called, he showed Q-Q and I won a nice $400 pot. There were several juicy tables and I finished $854 up for the night.
Happy with my week, I went to bed listening to a nice song about my home town Göteborg and the west coast. Thanks for reading about a week in my life. See you at the tables!
Tune of the day: http://www.youtube.com/watch?v=J294A-R1Cjk